Npower: Hope Rekindles For Beneficiaries As National Assembly Back "Permanency" Bid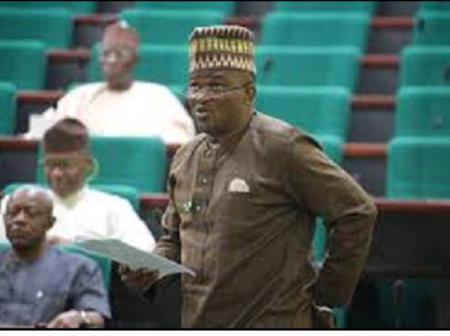 Npower : Hope Revitalize as Rep Moves for Permanency of all Volunteers
Federal Lawmaker Joins Permanency Campaign
Npower: Hope has rekindled as Wole Diya, representing Shomolu federal constituency in the Federal House of Representatives calls for permanency of all npower volunteers.
This move is coming at a time, when beneficiaries are stranded and confused on the exit plan prepared by the Ministry of Humanitarian Affairs, Disaster Management and Social Development headed by Hajia Sadiya Farouq
Wole Diya who is agitating for permanency disclosed that, giving young mind a sense of belonging, is the best thing the federal government could do to tide the issue of insecurity bedeviling the nation.
He stressed the need of actively encouraging the youths via Permanency in their various PPA as a national pride, thus creating an atmosphere of peace and stability
What it means is that, if this move scales through, we will see massive declined in restiveness among young people.
Wole Diya was not left on the dark; as other members of the Federal House of Representative shared his sentiment on the matter.
Lawal yahaya gumau speaks on npower permanency bill
In a related development, Senator representing Bauchi south senatorial districts lawal yahaya gumau speaks on npower permanency bill, he is proposing for the adoption and creation of agency for National Social Investment Programme (NSIP).
Being the chairperson, Senate Committee on Social Investments and Poverty Alleviation, he suggested the absorption of all npower beneficiaries, in all categories into the civil service to curb the rising unemployment crisis in the country.
As the Chairman, Senate Committee on Social Investments and Poverty Alleviation, senator Lawal Yahaya Gumau wants Nigerian Youths to be productive and engaged.
To tide in the problems of national insecurity, the country must empower her youths. This must come from the Federal Government; the country must rise up to her responsibility and put an end to youth restiveness- Lamented by a senator.
Any nation who fails to explore and empower her youths, is setting on a time bomb. The federal government must show sincere courage and will, to massively invest in her youths. Anything short of this, will spell doom for the nation
The motion was seconded and supported by more than half of the 9th senate. If this motion scales through, it will see many youths, from all works of life engaged.
Actively empowered not just to provide food for themselves, but to empower others, thus curbing unemployment at a long run