N-Power: Batch C recruitment in limbo, facebook page not updated, stipends Pending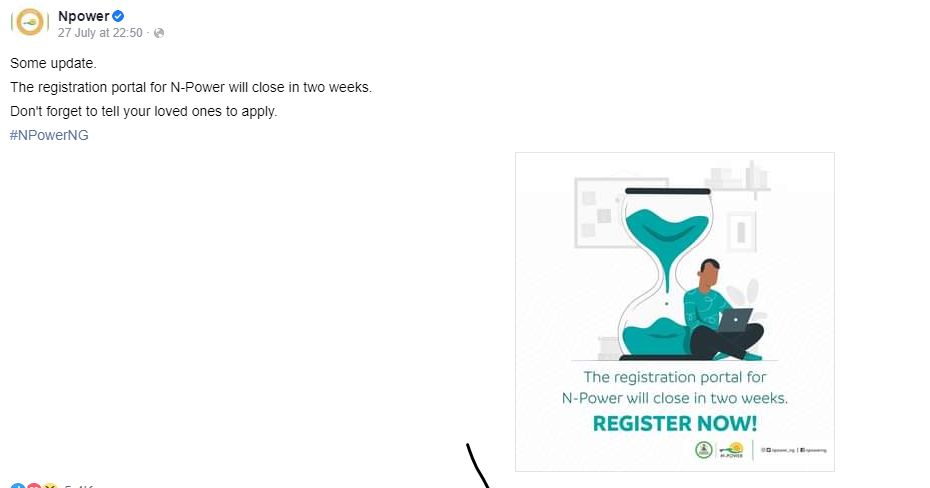 The official page of the N-Power Scheme on Facebook, where hundreds of thousands of N-Power volunteers get official and authentic information regarding the programme has not been updated for close to 2 months now.
The Facebook official page is one of the social media channels where individual questions from both exited N-Power volunteers and incoming N-Power volunteers are answered promptly.
Apparently, many N-Power volunteers are now stranded on the way forward, since information hardly comes from the verified N-Power Facebook handle.
Both N-Power Batch A and B are now disengaged/exited from the scheme with a promise of transition, but no constant flow of information and direction from the Facebook verified social handle.
At the moment, exited N-Power volunteers are still owed months of backlogs, with no date for payment, many unanswered questions are begging for answers on the page.
The Last update occurred on 27th of July.