N-Power: We have perfected plans for Batch C transition, Batch A & B will test run this plan – Sadiya Farouq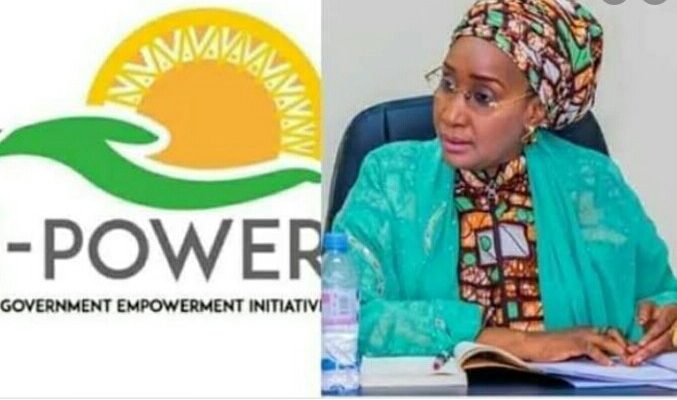 The Ministry of Humanitarian Affairs, Disaster Management and Social Development said they received 2000 names of N-Power exited volunteers that are willing to be transitioned to the other phase of the N-Power programme, according to news on Radio Lagos.
These 2000 N-Power volunteers are the first batch that will be used to test run the plans put in place, apparently, there will be massive transition after the "test-run" stage.
The Minister, Sadiya Umar Farouq has cautioned volunteers to be patients as Rome was no built in a day.
In her last talk-show during the Presidential Ministerial Performance Retreat Review, Sadiya hinted plans to transition N-Power volunteers that will yield positive results.
Aliu: Can you shed some light about your transition plan for the exited N-Power volunteers?
Sadiya: We have perfected plans to put them in viable opportunities, talks are already concluded, in few weeks' time, the matter will be made known, to exited N-Power beneficiaries, volunteers will thank me for the effort made so far.
We understand the anxiety among young people. The Federal Government is not putting them into the street, that is why we told them to wait and exercise a little patience during our last press statement.
Aliu: Will N-Power batch C be accorded same treatment?
Sadiya: We have even better plans for the incoming N-Power batch C, they will be carefully chosen, we will treat them with care and passion. N-Power Batch C will have the best one year, which I will supervise as a Minister.
Immediately after their one-year of service, will we transit them into plan already perfected, N-Power batch A and B will test run the plan, which I believe will change the lives of millions.
Aliu: Some N-Power beneficiaries are complaining of being owed months of stipends, what hopes lies in secrecy of them to be paid.
Sadiya: In our last Press Release, we addressed these issues, the office of the Accountant General of the Federation has resolved the matter, genuine N-Power volunteers of less than 14,000 will be paid backlogs of months owed.
She added by saying, GIFMIS is a well-built platform that is rejecting all those who are in payroll of various MDAs.
Sadiya: We have approved the payment of July stipend to batch B N-Power volunteers and in no distant time, volunteers will start getting alert, the office of the Accountant General will soon give "the go-ahead-order" and GIFMIS will trigger payment.
Aliu: When will N-Power batch C be onboarded knowing fully well, the country is not fully open?
Sadiya: We are finalizing plans to release the names of successful candidates, further instructions will be made known.
The Vice President, Yemi Osinbajo also gave a remark on the N-Power programme thus:
Our Administration has set the stage for lifting 100 million Nigerians out of poverty in the next 10 years. Efforts are also being made to empower the youth and other vulnerable groups by enhancing investments in our Social Investment Programmes Transforming N-Power volunteers into sustaining productive and long-lasting solution to curb unemployment.