FMARD/PACE: Enumerators' August payment has been approved
FMARD, which means Federal Ministry of Agriculture for Rural Developments, is the ministry in charge of distributing equipment to farmers in the rural areas. The ministry have onboarded some Npower beneficiaries to work as enumerators taking surveys of rural farmers in their community. Thereafter, upload the data to the FMARD application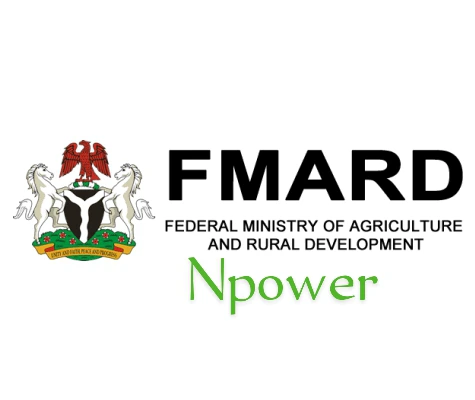 FMARD will verify the surveys and pay N500 each for each credible farmer's data sent.
By principle, the payment are usually staggered, in that half of the payment will be made when data is sent, while the rest will be paid after data verification.
However, the good news for the beneficiaries of the program is that the ministry is set to pay for the month of August as payment has been approved.
See screenshot of tweet below: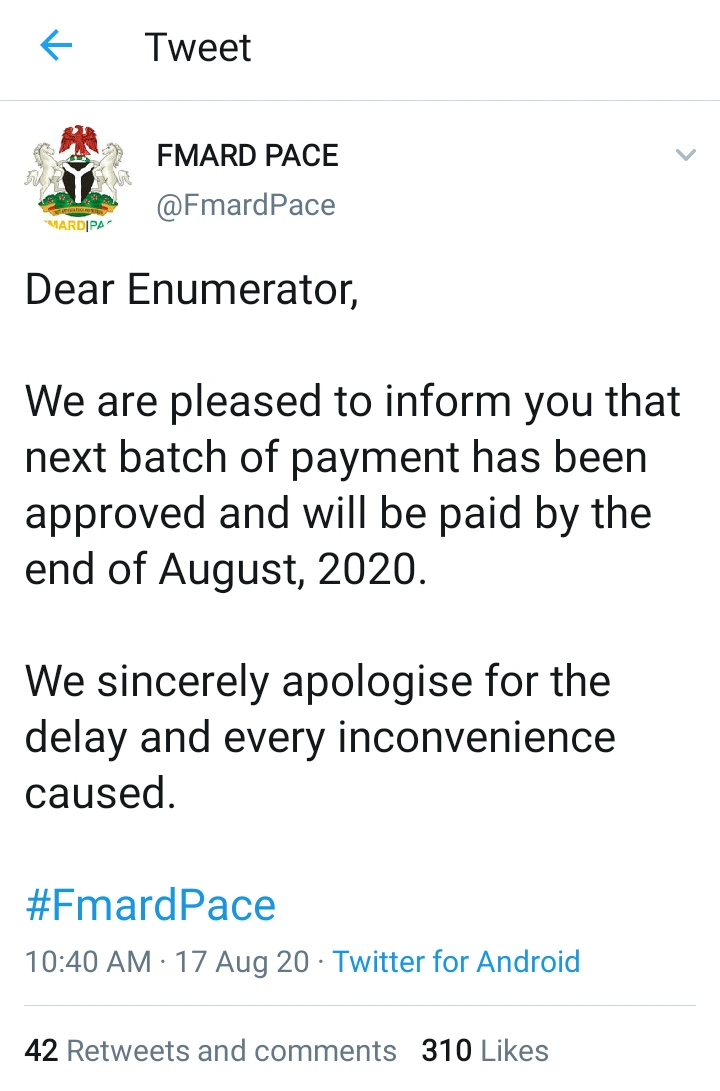 Dear Enumerator, 
We are pleased to inform you that next batch of payment has been approved and will be paid by the end of August, 2020. 
We sincerely apologise for the delay and every inconvenience caused.
We do hope they keep to their promise and pay as at when due, so as to encourage the beneficiaries and give them a sense of pride.