Npower Stipend Update: Body Write NASS Over Continued Payment Delays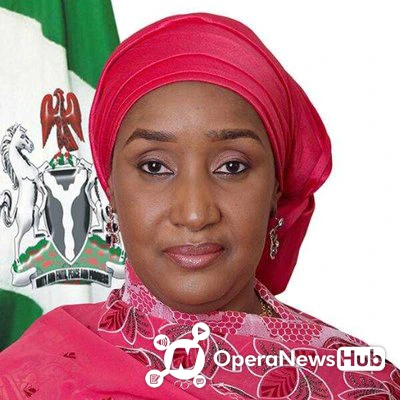 Independent monitors writes National Assembly to caution Minister of Humanitarian Affairs over mismanagement of NSIP programme in a letter dated 9th April 2020 signed by Oladusu Segun.
Dear Sir
OUR DISPLEASURE CONCERNING THE ILL TREATMENT METED OUT TO US BY HONOURABLE MINISTER OF THE FEDERAL MINISTRY OF HUMANITARIAN AFFAIRS, DISASTER MANAGEMENT AND SOCIAL DEVELOPMENT
We are the field marshal for all the components of the National social investment programme (NSIP). We are always on hand to monitor and transmit useful feedback to the National social investment office (NSIO) on the activities of the programme (NPower, National Home Grown School feeding programme, Government Enterprise and Empowerment Programme and conditional cash transfer). We hereby present our letter of protest.
Until the change in the administrative process of the scheme, we enjoyed smooth operation; our allowance were paid as when due and we were trained from time to time. We have been afflicted so much by some of the policies of the Honourable Minister.
When she newly assumed the office as the Honourable Minister of the federal Ministry of Humanitarian Affairs, Disaster management and social Development, she refused to pay our remuneration for three months. She later paid us due to the intense pressure from the NPower beneficiaries. We did not join the protest; our resolve was to be patient with her since her rhetoric then was "I am still studying the entire programme" 'there are administrative procedures to go through' etcetera.
To our greatest surprise, she has started to toe that line this year. The Senate committee on poverty alleviation had to summon her; guess what sir? She still gave an excuse; "the permanent secretary is new and he still studying the files" Mr President, with all due respect sir, we concluded that the honourable minister, if allowed, will see giving excuses as a norm. Sir, we were paid our January allowance just three weeks ago. You need to ask some salient questions; must we protest every time before she do the needful? Every one of us rely on this stipend to attend to our various basic obligations. Now there is lockdown everywhere; we believe that this is the best time for honourable minister to really profess the Humanitarian aspect of the Ministry.
Going forward, our resolves are
1. All our outstanding payments must be paid with alacrity: else, we will cooperate with the NPower beneficiaries to stage a national protest.
2. Enough of excuses; the Honourable Minister must be caution because she has not been working in tandem with the vision of President Muhammadu Buhari.
3. The Honourable Minister must jettison the idea of disengaging us because our engagement contract spelt out some clauses.
We will be glad if you act swiftly on this sir. Thanks
Signed, Oladosu Segun For the National Body of the independent Monitors of NSIP.