Npower Disengagement: Batch A & B Set For "Mother Of All Protest" Thursday
Social Media has been busy lately following the news of disengagement of Npower beneficiaries by the Minister in charge of the scheme, Hajiya Sadiya Umar Farouq.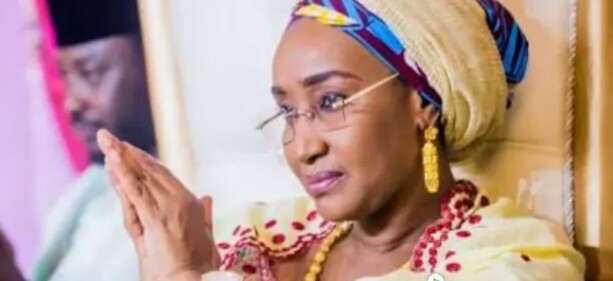 The Beneficiaries who were hitherto promised "Enhancement Scheme" termed the news of disengagement as scam and injustice having kept them expecting the so much talked about enhancement stage designed to give them permanent means of livelihood.
The beneficiaries recalled with videos and audios evidences on social media where Federal government has assured them repeatedly that they will never go back to the streets.
The affected batches A and B of the programme have written to revelance stakeholders to include: President Muhammadu Buhari, Vice President Yemi Osinbajo, Senate President, Speaker of the House, States Governors among others on the need for the government to reconsider its decision especially at this time of Covid-19 where companies and businesses are closing down due to effect of the pandemic.
They are of the opinion that the coming up of Batch C should not throw them back to the streets adding that Minister Hajiya Sadiya Farouq is not being fair to them as she has failed to disclose government enhancement scheme.
They said it will not cause the Minister anything to spell out the details of the enhancement stage neither will it cause her to call press conference and interact with the beneficiaries but because of the ulterior motive of the Minister to throw them out of the programme, they continue to pay deaf ears to their cries but rather sponsor media propaganda against the beneficiaries.
READ ALSO: JUST IN: 36 States Npower Beneficiaries Indicate Interest To Lockdown Abuja On 9th July
You recall that news broke out earlier in the week that Nigerian Lawmakers would meet President Muhammadu Buhari behind close doors on thursday but insiders made it available to Npower beneficiaries that Nigerian Lawmakers went there for their own selfish interest as they planned to disengage batches A and B and share the slots of batch C among themselves.
Npower beneficiaries said on social media that they have no reason to doubt the privy information following how Lawmakers were trying to corner state Minister of Labour and productivity, Fetus Keyamo ( SAN ) over N20,000 temporary job for some jobless Nigerians.
They added, if the so-called repentant bokoharams and Militants can be on pay rolls for monthly allowance of N65,000 and above since 2007 till date and still counting, why can they as law abiding Nigerians benefit N30,000 from the National resources that belong to Nigeria until they get permanent job?
Amid of all these, they have now resolved that instead of waiting till 15th of July for the planned scheduled protest, the protest will now come up earlier than the scheduled date.
Their statement read with screenshot below:
Good morning,
We just received a text message from a concern NASS staff as regard the Abuja protest. According to him, are reluctant to propose a will that will state clearly our permanency structure. He therefore suggest the Abuja protest should come up this Thursday instead of initial 15th July.
Below is the text message.
Information regarding your protest,please try an make that happen this week Thursday not 15 as you earlier say, because the NASS doesn't support you in term of your permanency, but your protest will make them support you.

Staff from NASS.
Beneficiaries in Abuja should pls forward this to the organizer of the protest.
We are together in this struggle.
We promise to keep you posted as the situation unfolds.
For more update and breaking news like this on Npower and other government social intervention programs, kindly join the Npower 2020/2021 WhatsApp Group here.