NPower Debunks Assessment Timetable In Circulation As Fake
N-Power team recently debunked the rumours that it has scheduled dates for assessment tests for Batch C. The team revealed that the assessment schedule is not true. The team said that the assessment schedule is for the year 2017.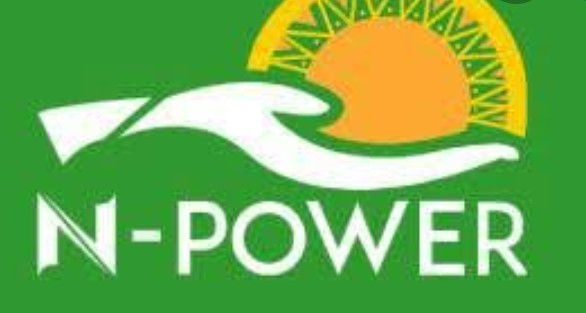 The N-Power team made it clear that it has not given any scheduled date for N-Power test.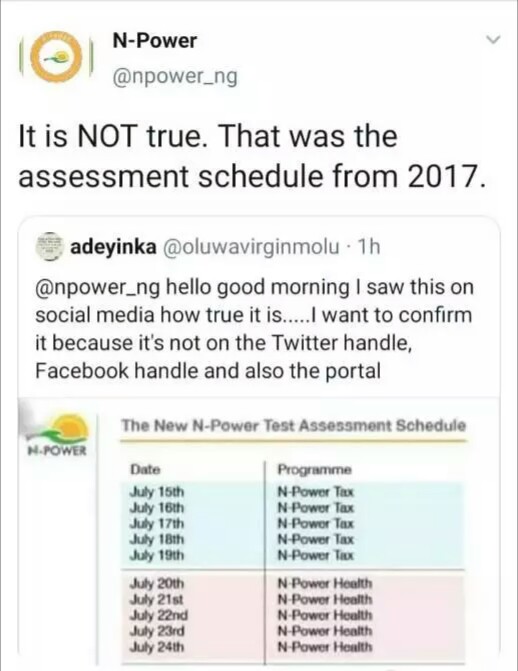 N-Power portal is still very much open to prospective applicants. It is meant for people between the ages of 18-35.
N-Power is a social-economic programme organized by the Federal Government in order to create job and empowerment opportunities for the unemployed youths in Nigeria.
N-Power programme was created in 2016. It is under the National Social Investment Programme. The minister in charge of Npower programme is Sadiya Umar Farouq.
The programmes that are under N-Power ranges from N-Teach, N-Agro, N-Build, N-Tax, N-Tech and N-Creative.