National Examintion Council (NECO) releases exams timetable for 2020
The National Examination Council (NECO) has released its long awaited timetable. This comes a week after the West African Senior School Certificate Examination (WASSCE) released its timetable.
The WAEC examination is scheduled to commence on the 17th till September 12, 2020.
The NECO SSCE examination is written by Senior Secondary School 3 students at the session of their academic year and has always come after the WASSCE exams.
The examination was initially scheduled to commence on Thursday 28 May and end on Friday 10 July 2020, but as a result of the corona virus pandemic the exam was cancelled and a new date was fixed for the 5th of October and will run through the 18th of November 2020.
Going by the released timetable, the examination will begin with Physical Education, which is a practical subject and will be concluded with Agricultural science and Metal work which are objective and Theory examinations. Drawing and design-woodwork is the final paper on the timetable.
Beloe is a screenshot of the timetable;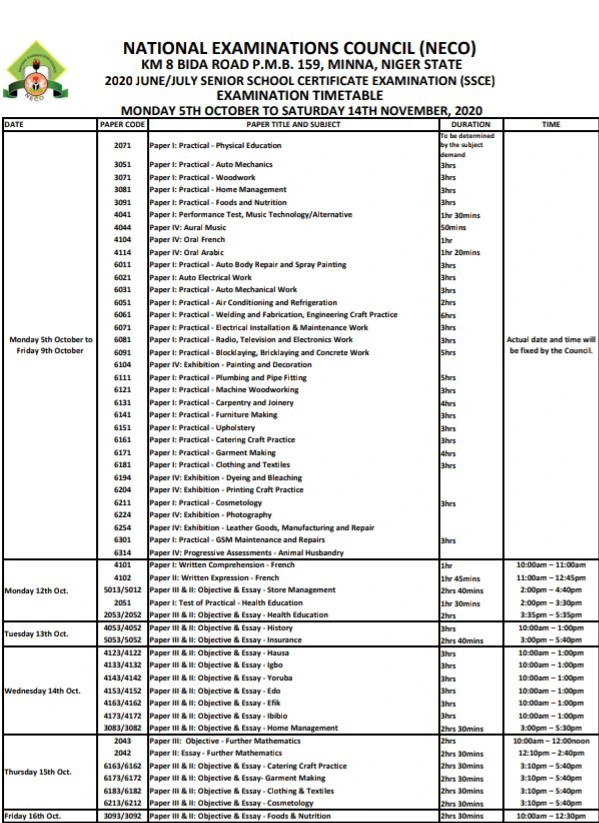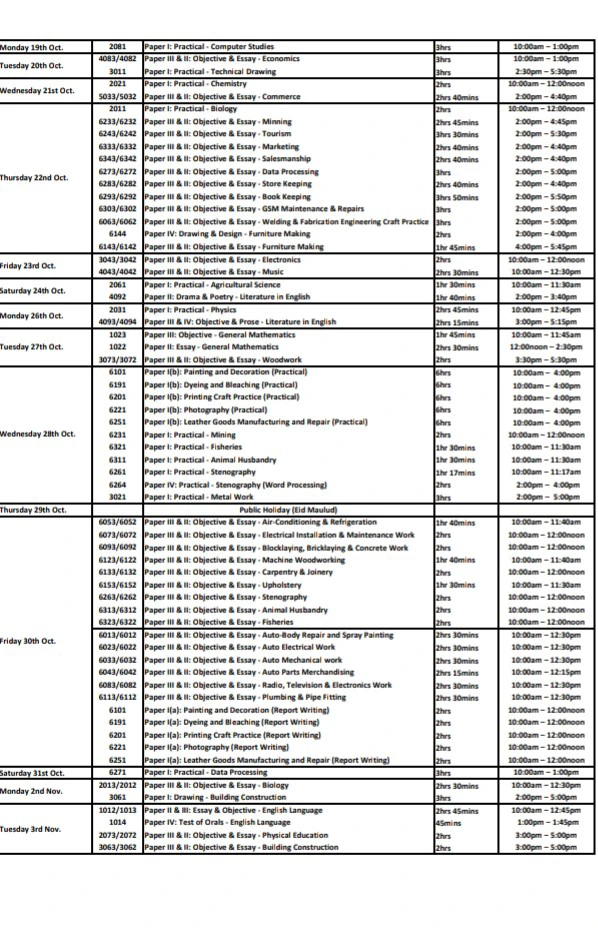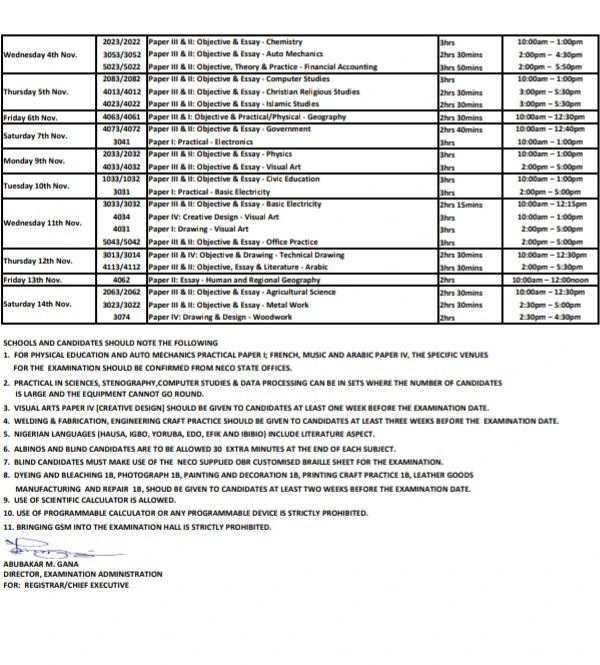 Wishing you success inn all your forthcoming examinations.