N-power: Volunteers Should Expect Delays in Stipend Payments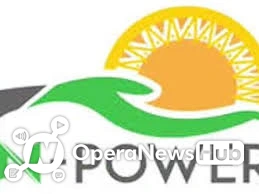 The minister of humanitarian affairs and disaster management was on NTA live yesterday being 18th April 2020.She made statements concerning beneficiaries modes of payment that may not go well with Npower Volunteers.
In an interactive session with NTA, she said "let me make It clear, due to the process involved,beneficiaries should expect delay in payment every month".
Her reaction has finally hit the nail on the head that Volunteers should not expect their stipends as and when due.Meaning payment of stipends will always appear lately or in between the middle of every next month of work done.
Recall that both beneficiaries and independent monitors are finding it difficult to cope with her style of leadership that has caused job dissatisfaction and discomforts.It now seems the die has been cast.
One would say the ministry is establishment and funded by FG and not individuals,meaning its a civil organization.In any civil organization,there are job standards,job ethics,specified periods of payment,employers and employees obligations with or without defaults, and preditated rules and regulation that should be adhered.
From the look of things,her statement sounds inflammatory and arbitrary, considering the fact the ministry isn't privately owned or funded by her but FG. Is she not going against job ethics and standards set for civil servant?Why will her directives go against the wish of others?
It's high time the presidency wade into the matter and resolve issues concerning the Npower program,else the vision set for this program would be dashed.
Volunteers should as well be civil the way they react on social media, perhaps it takes much time and energy to finalize payments of stipends to volunteers to their various bank accounts since the modalities of payment was a temporary affair unless FG decided to make it a permanent Job.
Rumours of the program is coming to an end should not be peddled online because the presidency has the final say and not her arbitrary words. Things may turn to your favour in a twinkle of an eye.
Independent monitors and her co-workers should constantly remind her lapses and issues affecting the program as well the plight of volunteers.