N-Power: Humanitarian Affairs Ministry Reiterates Batch A & B Will Soon Be Exited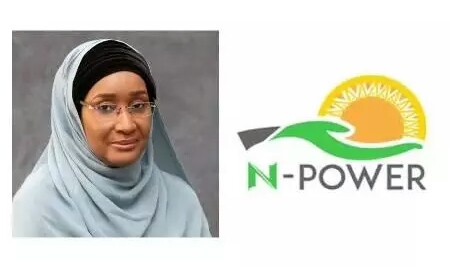 The Ministry of Humanitarian Affairs, Disaster Management and Social Development has stressed that Batch A and B of the Federal Government's N-Power volunteers corps will be exited "soon".
There has been repeated talks of exit of beneficiaries since Sadiya Farouq, the minister of Humanitarian Affairs came on board last year, and her top aide now seem have confirmed the imminent decision.
"Both Batches will soon be terminated according to the (press) release for the reasons given in the (press) release," Salisu Na'inna Danbatta, the special adviser on media to Farouq told The Guardian on Monday.
It would be recalled that Rhoda Iliya, Farouq's spokesperson had said in a statement that the current beneficiaries have overstayed in the programme "thereby denying other Nigerians an opportunity to access the programme and gain skills for entrepreneurship and employment."
Although Illiya confirmed that the government is working on the exit for the beneficiaries, she did not give a specific date or month.
"The first and second batch, they are still working on their exit," Illiya said.
"There is no specific date."
In August 2018, the Federal Government of Nigeria engaged additional 300,000 beneficiaries in the second batch of its N-Power Volunteers Corp effective to add to the roughly 200, 000 pioneer volunteers.
Batch A beneficiaries are widely expected to be exited soon, while Batch B's duration in the programme ends July this year.
The beneficiaries who are Nigerian graduate youths are paid a stipend of N30, 000 (approximately 77 US Dollars) monthly.
The FG had stated its intent for the scheme to become the largest post-tertiary employment programme in Africa.