Breaking: Npower Set To Hold Live Chat With Volunteers On 4th Of March
The federal government has acknowledged all The N-power Beneficiaries for their efforts in the society, both in private and federal government, parastatal, that undergo this program both agriculture sector and health.
This is to inform all beneficiaries to stay tune on the social platform like Facebook and Twitter
Please join Afolabi Imoukhuede for a Facebook LIVE chat on Wednesday, March 4th, 2020.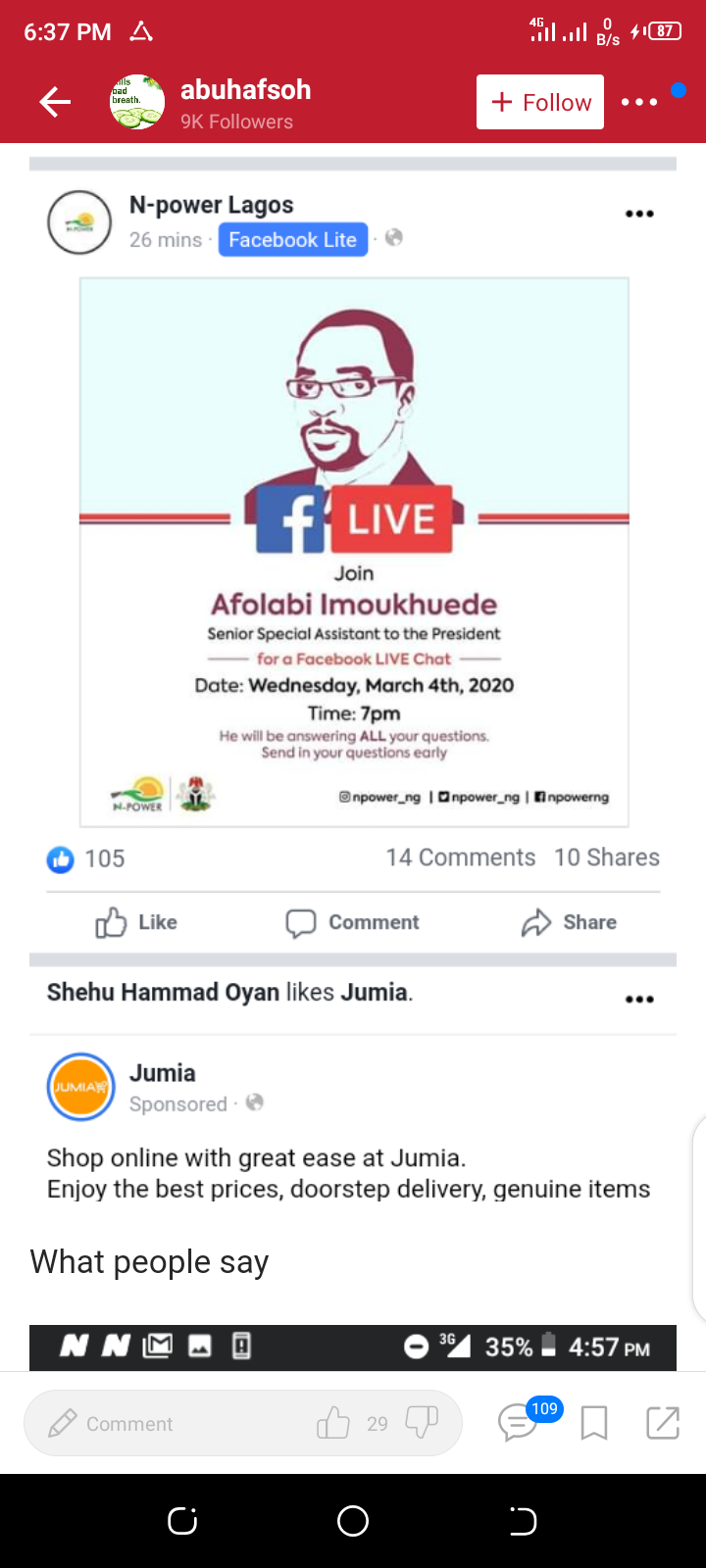 February stipend will soon commence, all the volunteer have to be on their duty post and do their best for the growth of the program, the federal government has good intentions, about all the beneficiaries both 2016 batch and 2017.