UPDATE: N-Power October 2019 Stipend, Transition, Exit Package And Date for Beneficiaries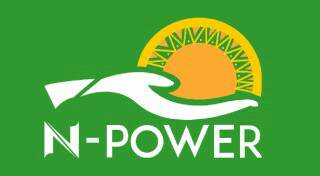 October 2019 N-Power Stipends – Today is already November 3rd, 2019 as we cross check the details about stipends payment to all Beneficiaries. See when payment will be made including important updates concerning transition for Batch A volunteers of the scheme as you read below.
How To Successfully Select N-Power Transition Path
The N-Power Transition Survey which was readded on the npvn portal today has been hidden from the portal again. All we know is that what goes down shall surely come up again.
However, for those who can't wait any longer for the transition path to become visible again, we have a trick that you can use to make your selection.
READ ALSO: Trick for accessing the NPVN Transition Path from the hidden shelves

GOOD NEWS FOR ALL BENEFICIARIES
Five states, two Deposit Money Banks, the Nigeria Police Force and other private companies in Nigeria have expressed their readiness to engage beneficiaries of the Federal Government's N-Power Programme, more details will be communicated soon.
YOUR N-Power NPVN DASHBOARD
We enjoin all N-Power beneficiaries to always make use of the NPVN apprise themselves of certain information especially at these moment.
For those having issues in accessing their dashboard, you should contact your various states' focal persons for further assistance.
N-POWER ID
Once you login to your NPVN dashboard, always make sure to know your Npower ID. It is displayed on your dashboard and looks like this below;
Npower ID: NPVN/R1/2016/000000
R = means your state of deployment
1 = the batch you belong, either A or B
Year = year of enrollment into the programme
Digit number = Six digit numbers assigned to you.
Login to your NPVN web page ALWAYS
We notice that most of you don't login to your dashboard always on the NPVN page, please try and do so regularly in order to keep abreast of situation and about the N-Power programme.
The NPVN web page is still http://npvn.npower.gov.ng/login
Please login to your portal always to see recent update.
October 2019 stipends for all beneficiaries
The commencement of October 2019 stipend will start next week being November 4, 2019. All payment have been sent via NBBS as usual and you will receive yours before Friday, November 8, 2019. In case you fail to get an alert from you bank; you can proceed to confirm payment with your bank.
Please note that payment will come in batches due to the movement of the Social Investment Programme (SIP) from the office of the Vice-president to the newly created Ministry of Humanitarian affairs, disaster management and social development to be headed by Sadiya Umar Faruk from Zamfara.
N-Power Enhancement for 2016 Beneficiaries
The Federal Government through the National Social Investment Office had announced on Friday that no date had been made public for the exit of the first batch of volunteers enrolled under the scheme. So discard such rumour about plan exit by December, 2019.
Device Collection for Batch B Beneficiaries
For all beneficiaries yet to receive the N-Power deveice, note that a new date will be announce on the npower social media handle on when to come for this device. For clarity also, those in batch A yet to be given, will also be invited.
Please note that identity for device collection is a clear copy of your bank BVN slip and identity card.
Thank you.