Npower: Full list of 36 states focal persons and their phone numbers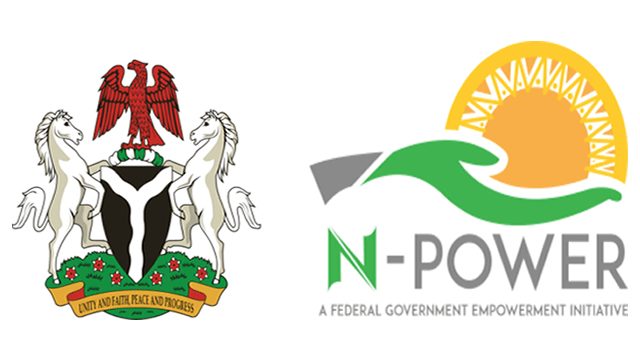 Earlier, we removed the phone numbers of N-Power State Focal Persons because of outright misuse by some volunteers, we're activating it again for the benefit of the beneficiaries who have critical issues to resolve.
Who are the N-Power State Focal Persons?
Full list of NPower State Focal Persons in 36 states and Their Phone Numbers
NPower State Focal Persons In The South-South
NPower State Focal Persons In The South East
NPower State Focal Persons In The North East
NPower Sate Focal Persons In The North Central
N-Power State Focal Persons In The North West
Disclaimer:
Most of the numbers may not work again if the state focal person has been replaced.
Federal Government appointed N-power Focal Persons in all the states including FCT in December 2016, but some N-power volunteers up till don't know their state focal officer.
CAUTION: Volunteers should only call on working days and hours. Please don't invade their privacy by calling at late hours or when your state focal person is still in bed.
And make sure that you already have N-power verified logo in your NPVN dashboard before you put a call across to your state focal person.
Better still, make sure you play your own part by correcting your N-power details before putting calls across to state focal person.
You must be aware of the fact that they're not in position to edit your profile for you, in case you have errors in your NPVN PORTAL.
Who are the N-Power State Focal Persons?
Focal persons are FG's N-power representatives in their state serving as liaison between the N-power headquarters (in Abuja) and the beneficiaries in their state of primary assignment.
In some states, the Govs picked Commissioners as focal persons, and in some cases the Govs picked Special Advisers or Assistants. We know some states have started deploying indeed, FG said.
Note: The names here are subject to change
NPower State Focal Persons In The Southwest
1) Ekiti State:
Olajide Gbenga
Contact: 07039701178
2) Lagos State:
Mrs. Olusola Falana
Phone number: 08121167144
3) Ogun State:
Adeleke Adewolu
Phone number: 08133051991
4) Ondo State:
Bolanle Olafunmiloye
Phone number: 08033298380
5) Osun State:
Idiat Oluyemisi Babalola
Phone number: 08030853537
6) Oyo State:
Atinuke Osunkoya
Contact phone number: 08051935095
NPower State Focal Persons In The South-South
7) Akwa Ibom State:
Aniefiok Thomas
Phone number: 08053441188
8) Cross River State:
Ambassador Nkoyo Toyo
07057215899
9) Bayelsa State:
Martha Jenakumo
Phone number: 08038690206
10) Edo State:
Ken ihensekhien/ Prof. Julius Ihonvbere
Phone numbers: 07016455554; 08055711112
11) Rivers State:
Mr Alwell Ihunda
GSM: 08033124099
12) Delta State:
Mrs. Shimite Bello
NPower State Focal Persons In The South East
13) Abia State:
Mr Chinenye Nwaogu
Conact phone number: 08033307750
14) Anambra State:
Mark Okoye
Phone number: 08187726255
15) Ebonyi State:
Mr. Okorafor Nnanna Nwaji
Phone no: 09092865511
16) Enugu State:
Dan Onyishi
Contact: 08124730366
17) Imo State:
Mrs Nzeribe
Contact phone no: 08093070990
NPower State Focal Persons In The North East
18) Adamawa State:
Commodore Usman Sali Bodes (rtd).
Phone number: 08033102847
19) Bauchi State:
Mansur Manu Soro
Phone no: 08032870453
20) Borno State:
Babazanna Abdulkarim
Phone numebr: 08034244138, 08024309004
21) Gombe State:
Maryam Isa Mele
Contact: 08032851493
22) Taraba State:
Beatrice Kitchener
Phone number: 07037688127
23) Yobe Sate:
Muhammad A. Yusufari
Phone number: 08066417337
NPower State Focal Persons In The North Central
24) Benue State:
Engr. Conrad Utaan
Contact: 08169997870
25) Federal Capital Territory, Abuja:
Mrs Elegbede Irene Adebola
Contact: 08033059629
26) Kwara State:
Elder Ayobola Samuel
Phone number: 08033584401; 08059733525
27) Kogi State:
Ibrahim Adoga
Contact: 080177577771
28) Nasarawa State:
Mohammed Danazimi
Phone number: 08065478482, 08095786460
29) Niger State:
Hon Afiniki E. Dauda
Phone no: 08033400531
30) Plateau State:
Dr Sumaye Fadimatu Hamza
08039612233
N-Power State Focal Persons In The North West
31) Jigawa State:
Bala Usman Chamo
Contact phone no: 08065952919
32) Kaduna State:
Muhammad Sani Abdullah
Phone no: 08033345688
33) Kano State:
Aisha Jaafar Yusuf
Phone number: 08033928712; 08173646600
34) Katsina State:
Abdulkadir Nasir. Binta Abba Umar
Contact: 08144086300
35) Kebbi State:
Usman Buhari Ali
Phone number: 08067831800
36) Sokoto State:
Lawali Zagi
Contact phone no: 08022712023
37) Zamfara State:
Hajiya Fatima Umaru Shinkafi
Contact phone number: 08036009838
Rules to observe while calling N-power state focal persons?
Note that if you call at wrong hours, or you keep disturbing, your calls may be flagged. Please exercise every sense of restraint while dealing with these officials.
Don't disturb!
Call at working hours. Working hours in public service in Nigeria is between 8AM – 4PM. Call on working days. Don't call during holidays.
Respect their privacy.
Don't call to greet. He doesn't know you personally, "how's your family? How is your work? " are irrelevant questions. Go straight to your problem by introducing yourself as N-power volunteer in bla…bla..bla….
Don't call when you're having minor issues like the incoherent name. In such a case, go to your bank and make necessary correction.
Call your state focal person ONLY for N-Power related issues. Don't call for other jobs. They're only appointed to oversee the scheme in their respective states.
Gather your thoughts before you put your call across. Go straight to your point. Don't gibber when you call.
Some of the technical and Frequently Asked Questions have been treated on support.npvn.ng. So, ensure you try that platform before you call.
It could be annoying when you call repeatedly to complain of the same problem. Allow him to attend to the ones on his table first.
Understand the mood of your focal person. When you call someone twice, and he doesn't pick, he could be busy. Call back some hours later.
Know his title. Africans love titles. If he's a chief in his village, address him as Chief. A chief in Africa feels embarrassed when he's addressed as Mr. Or you address a retired Army Col. as Major, he's likely to hang up on you.
Know his preferred language. If you speak English and he replies in the indigenous language, please switch to that language. Don't continue to blow vocabulary when your receiver prefers his language.
Best of luck!
Stay tuned to our channel for more, or join our WhatsApp group; Npower 2020/2021 for every update on Npower and other government social intervention programs captured by the N-SIP.