[PDF FILE] Npower official list of beneficiaries being owed monthly stipend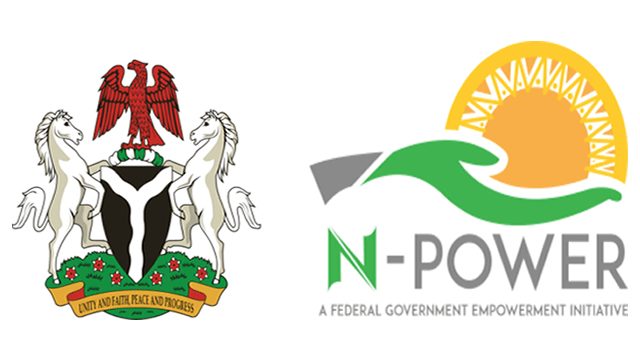 If you are yet to be paid your March, April, May, June or you have any complaint related to stipends, follow the instructions listed carefully below: volunteersupport@npvn.ng has been created to help npower beneficiaries who are looking for information.
Maybe you have a question to ask, a problem to get a solution or want to make inquiries or report, you can now use this medium to reach npower officials faster.
TO BEGIN, FOLLOW THE PROCESS HIGHLIGHTED BELOW;
Send ONE email to volunteersupport@npvn.ng
The email should have the following information and in this order:
Title the email: For instance; "Unpaid March and April" and so on
State of Residence:
Name:
PPA:
NPVN no:
Send email to volunteersupport@npvn.ng
N-Power Complaint phone Numbers
We've collated N-Power Support Centre telephone numbers for you to get in touch with situation room in Abuja, where your complaints can be attended to.
MTN Lines
0906-000-0445
0906-000-0446
0906-000-0447
0906-000-0448
0906-000-0449
0906-000-0450
0906-000-0451
0906-000-0452
0906-000-0453
0906-000-0454
GLO Lines
0905-555-5960
0905-555-5961
0905-555-5962
0905-555-5963
0905-555-5964
0905-555-5965
ETISALAT Lines
0909-999-8401
0909-999-8402
0909-999-8403
Other N-Power Support Phone Numbers for complaints are;
08104000042
07013000448
08180000832
08155000502
07063827141
09029845349
08060414596
08064721654
08032104248
07061135700
08060426227
09026804126
How to know calls are from NPOWER Nigeria
It might be difficult to know, but the simplest way to know calls are from NPOWER Abuja is:
Store the above phone numbers on your device so that you'll know you're handing out your details to the right person, who is ready to assist.
It takes nothing to store just 19 phone numbers on your phone, when your payment issue is resolved you can delete them afterwards.
Ensure you keep your phone within reach so that you don't miss npower calls.
What to do In case you missed Calls from Npower Nigeria
In case yiu missed Npower call, the available option is to contact them on social media platforms.
Below are the official social media channels of Npower and how to contact them;
Twitter: Create a twitter account and ask your question by mentioning @npower_ng in your tweet, your inquiry would be attended to. N-power is very responsive on twitter than Facebook.
Nairaland: Another active medium to contact N-power which volunteers and applicants haven't adequately explore is Nairaland, the most famous forum in Nigeria.
An N-power dedicated thrend has been created for the purpose of attending to N-power problems: @NpowerNG on Nairaland.
Instagram: @Npower_ng
Telegram:@NpowerNG
Facebook: @NpowerNG
You can ask your question here or head straight to N-power official social media channels.
You can also login to your NPVN dashboard, click "Report Issue" to send your complaints.
We, therefore, urge you to follow the guide in this post to get your issue resolved.
Warning!
Do not use any of these channels if you don't have something serious to say or complain about. We know that Nigerians are funny; some of us will dial the number to know if it's going through while others will just call to say one funny thing or the other.
Do not abuse the use of npower support channels. Use them responsibly to help you and other npower volunteers.
Thanks and God bless.