Nursing Program/Course in Italy for International Students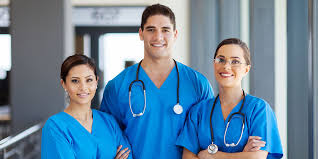 Would you like to study abroad in a beautiful country? A beautiful country with amazing people and food, but also a country in which the cultural norms and traditions and values of the ancient are preserved and deeply rooted in its very fabric and appreciated by both locals and tourists? Would you like to focus your academic interest in a field that, upon graduation, will enable you to help, cater for and improve the lives of others—a demanding field in which a good grade in your chosen academic program will get you a well-paying job in the government or in the private sector. That said, you should actively consider pursuing your studies in the nursing discipline, a field of study available at a number of major Italian universities. Inorder to help you get started on what will turn out to be a fun and rewarding academic experience, find below important details regarding nursing studies in Italy, plus a number of quick and useful facts about this beautiful country, info with regards to nursing courses and degrees, and why you should study in Italy.
Key Facts about Italy
Italy, known officially as the Italian Republic, is a unitary parliamentary republic in the Southern region of the European continent. Neighboring countries surrounding it include: France, Switzerland, Austria, and Slovenia to the north. To the south, it's comprised of the entirety of the Italian Peninsula, which has Sicily and Sardinia—the two largest islands in the Mediterranean Sea—as well as a number of smaller islands. The independent states of San Marino and the Vatican City are enclaves within Italy, while Campione d'Italia, an Italian exclave, sits within the borders of Switzerland. The total area of Italy is roughly 116,000 square miles (300,000 square kilometers), land that is lived on by a population of 60.8 million residents, thus making it the fifth most populous country in all of Europe and the 23rd most populous country globally. Interestingly, Italy enjoys  a temperate seasonal climate, characterized by warm summers and cold winters, usually in the northern part of the country.
Nursing Education in Italy
Not too long ago, in the late 1990s, the degree and credit systems at colleges and universities throughout the European Union, including Italy, was standardized to meet the needs of students who might want to transfer between schools throughout Europe.  The new system, which also applies to the field of nursing, includes three years of undergraduate study, leading to a Bachelor's Degree; and an additional two years towards a Master's degree.PhD programs, depending on the subject area, can range from 3-5 additional years following successful completion of an accredited Master's Degree program.
The universities in Italy which offer nursing as a major course of study, such as the prestigious University of Milan (located, of course, in the city of Milan), typically usually of two educational tracks at the undergraduate level, both of which span three years in duration.  The first of these tracks is for local and international students who aspire to pursue a general nursing program, a very popular track,which in turn leads to a distinguished career (as it is called in Italy) as a "Basic Care Nurse." The second option is for students who desire to concentrate purely in pediatric nursing, with the aim of working with children in a number of medical settings, including but not limited to children's hospitals. Completion of either of these programs would lead to the attainment of a diploma, which allows graduates to be eligible to sit for the Italian national nursing examination, an important requirement before they search for jobs.
Related post: MBBS in Ukraine plus list of medical universities
Local and international students who are able to complete one of the undergraduate nursing tracks can thus pursue a Master's Degree in their chosen medical niche, the attainment of which almost always lead to improved salary compensation in their place of work. You'll also find a number of post-diploma specialty options which are available in Italy, through which nurses can obtain qualifications in a particular niche of the nursing field.  These fields include, but are not limited to, areas such as: intensive care nursing, elderly care nursing, psychiatric nursing, public health and home or hospice care nursing to mention a few.
Why you should Study Nursing in Italy
If you didn't know, Italy is one of the most popular tourist destinations in Europe and across the  world, welcoming millions of visitors each year from across the world. As an international student studying in Italy, not only will you have access to some of the best universities and nursing education in Europe, you will have the opportunity to discover the country at your leisure opportunity and enjoy the history and culture that millions of annual tourists pay thousands of dollars  for.
Related post: [Exclusive Info] Study Nursing in the Uk
Regardless of where you make up your mind to study during your studies—Rome, Milan, Venice, etc.—you will still be able to access the country's amazing historical landmarks and impressive landscapes.  You'll be part of a proud and immersive culture with tons of opportunities to expand your intellectual views, learn and even master a new language, eat some of the best dishes in the world and meet new friends who will enrich your life forever.
While Italy spans a small geographic area, the landscape is quite varied.  Ranging from its urban, cosmopolitan cities to ancient villages, and from pristine beaches along the borderless coastline to the majestic mountaintop villages in the northern region of the country, Italy has something for everyone regardless of their taste.
Lastly, you will have the additional benefit of living in close proximity to a number of other countries you'll love to explore. You'll have the opportunity to take time away from your studies and go on exciting travel: spend summers walking through the beautiful streets of Paris or salsa dance in Brussels, enjoy the winter break along the magnificent slopes of Switzerland and Austria. The sky is no doubt the starting point when you choose to study in the beautiful country of Italy, gifting you with not only a world class educational experience, but an amazing adventure unlike any you've seen.