NSCDC: "Error, Something Went Wrong"- See How To Bypass This Message And Upload Documents
…this is the best educational website for students and teachers, providing FREE access to teaching materials, e-lesson notes, online study, and a hub to access latest news and job vacancies. Not yet a member? Signup
Join the discussion groups on...
Whatsapp Npower 2020/2021 Telegram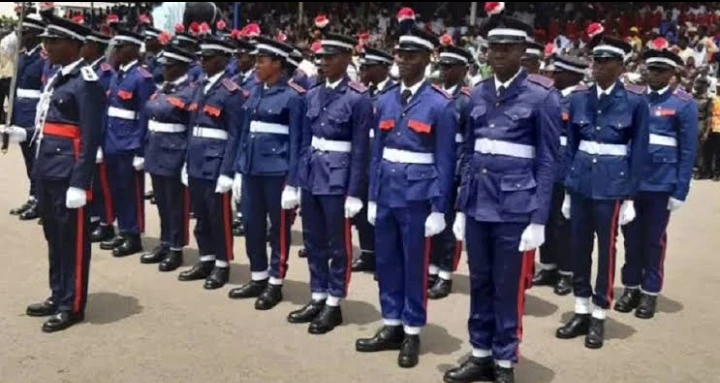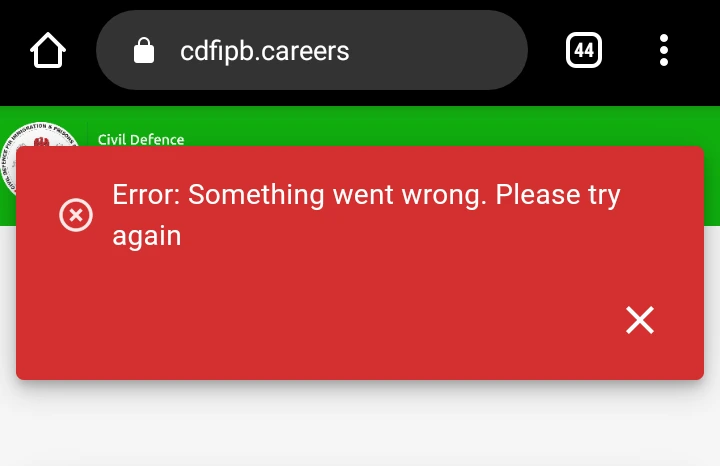 Nf qverpgrq ol gur pbzzvffvba, sbe nyy fubegyvfgrq nccyvpnagf gb hcybnq gurve qbphzragf, znal ner univat guvf zrffntr: "Reebe, gbb znal erdhrfgf be fbzrguvat jrag jebat."
Boivbhfyl guvf zrffntr vf nf n erfhyg bs pbatrfgvba ba gur fvgr ol bire 20 zvyyvba nccyvpnagf be zber, jub ner nagvpvcngvat gurve anzrf ba gur cbegny. Nf ng 12:00nz gbqnl, gur cbegny jnf fgvyy hanpprffvoyr hagvy nobhg 12:45nz.
Ubjrire, gurer vf n jnl gb olcnff guvf zrffntr naq npprff gur fvgr gb xabj vs lbh ner Fubegyvfgrq. Nygubhtu gur fvgr vf fybj, vg vf nqivfnoyr sbe nccyvpnagf gb jnvg rira nsgre npprffvat gur fvgr va beqre gb znxr fher jungrire gurl qb vf erprvirq ng gur bgure raq naq vg vf inyvq.
Guvf vf fb orpnhfr, fbzrgvzrf qhevat jro qrirybczrag be fvgr znvagranapr, gur pnpur naq zrzbel vf enaqbzyl pyrnerq naq erohvyg ba nhgbcvybg qhr gb gur nqzvavfgengbef npprff, zbfg gvzrf ivfvgbef qngn pbhyq or ybfg ng gur cebprff.
Gb tnva ragel ng yrnfg gb xabj vs lbh ner fubegyvfgrq, punatr lbhe cubar oebjfre gb qrfxgbc zbqr, cersrenoyl Sversbk, npprff gur fvgr ba vgf cevingr gno, vs gur fvgr oynaxf be gnxrf lbh gb nabgure cntr vzzrqvngryl jvgu gur gnof fgvyy bcra, gura lbh ner fhpprffshyyl fubegyvfgrq.
Vs gur gnof erznvaf ol fgvyy znvagnvavat ba gur sebag cntr nsgre ybnqvat, gura lbh ner hasbeghangr naq jbhyq qrsvavgryl trg n wbo fbzrjurer ryfr. Vs lbh xrrc trggvat gur reebe zrffntr, nyy lbh unir gb qb vf xrrc gelvat, znxr fher lbh punatr lbhe oebjfre gb n qrfxgbc zbqr vs lbh ner abg hfvat n pbzchgre. (Pyvpx ba gur gbc evtug pbeare bs lbhe oebjfre gb npprff gur qrfxgbc zbqr. Purpx vg naq pbagvahr)
Pbatenghyngvbaf.