Npower: New Communication Platform Launched For Transitioning Batch A & B Beneficiaries
A new communication platform has been created for all the transitioning Batch A and B Npower beneficiaries which is different from the commonly-used Npower Social Media platforms as a result of the incoming 2020 Npower Recruitment Process that will commence on Friday 26th of June 2020.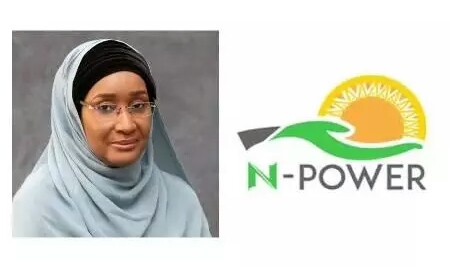 On this new communication platform – Realtrify Community, the Npower Media team named "MadeForNigeria" has made it known to all the already-registered members to inform other volunteers about the new development as most of their communications on Social media platforms will only focus on onboarding the new batch of beneficiaries starting from 26th June, 2020 while most communications related to "Batch A and B transitioning process", 'psychometric test preparation tips' and "placement" will be handled on the community platform.
Some tips about the Psychometric Assessment are also discussed as follows on the platform:
#1. The assessment is required to be taken only once.
#2. It will be in form of questions and games that will test you in areas like your personality type, inductive reasoning, critical thinking, numerical reasoning etc. so as to know individual skills and find the right opportunity placement for you.
NOTE:
Not all sectors require the same skill sets from the assessment. While ICT may require a strong logical and analytical skill, hospitality will require persons with great people management skill. All tips for preparation and training will be shared in the new community platform.
Below is the screenshot of the latest post on the newly created communication platform: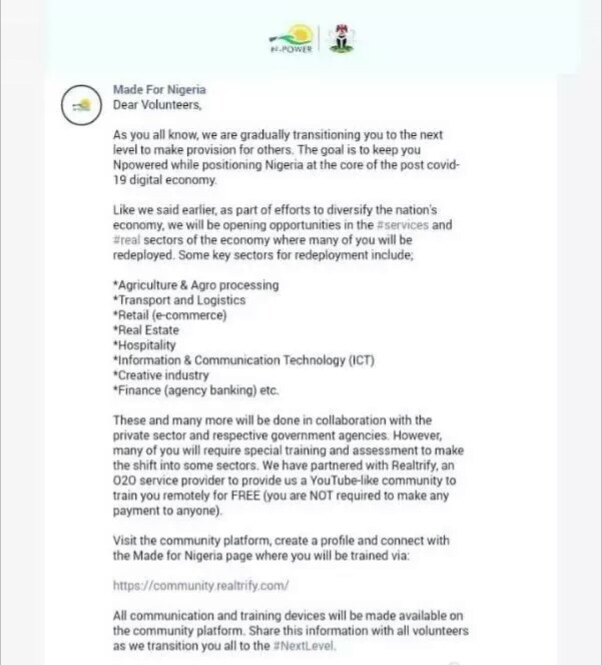 Registration Link:
https://community.realtrify.com
MadeForNigeria Link to Join the Npower Media team:
https://community.realtrify.com/page/view-organization-profile?id=2
Note: You can only copy and paste the above MadeForNigeria link in your Browser (e.g. Chrome, Firefox etc.) after you have registered or else it will not work.
For more update like this, kindly join the Npower 2020/2021 WhatsApp Group here and get updates on Npower latest news and events as it breaks.
Wishing you all the best in the transition of the programme.