Npower: Batch C recruitment enters review stage, effort in top gear to pay june/july stipends
As the extended two week N-power batch C portal closed on August 9, 2020. Over 5 million applicants have been anxiously waiting and itching for the new update regarding the re recruitment.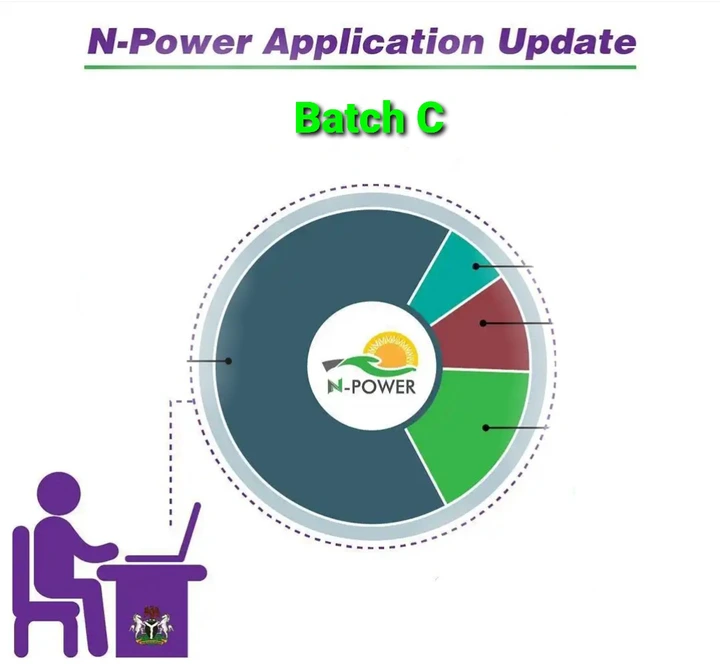 Sadiya Umar Farouq, the Minister of Humanitarian Affairs, Disaster Management and Social Development, have broke the ice by her tweet on Twitter page.
See below: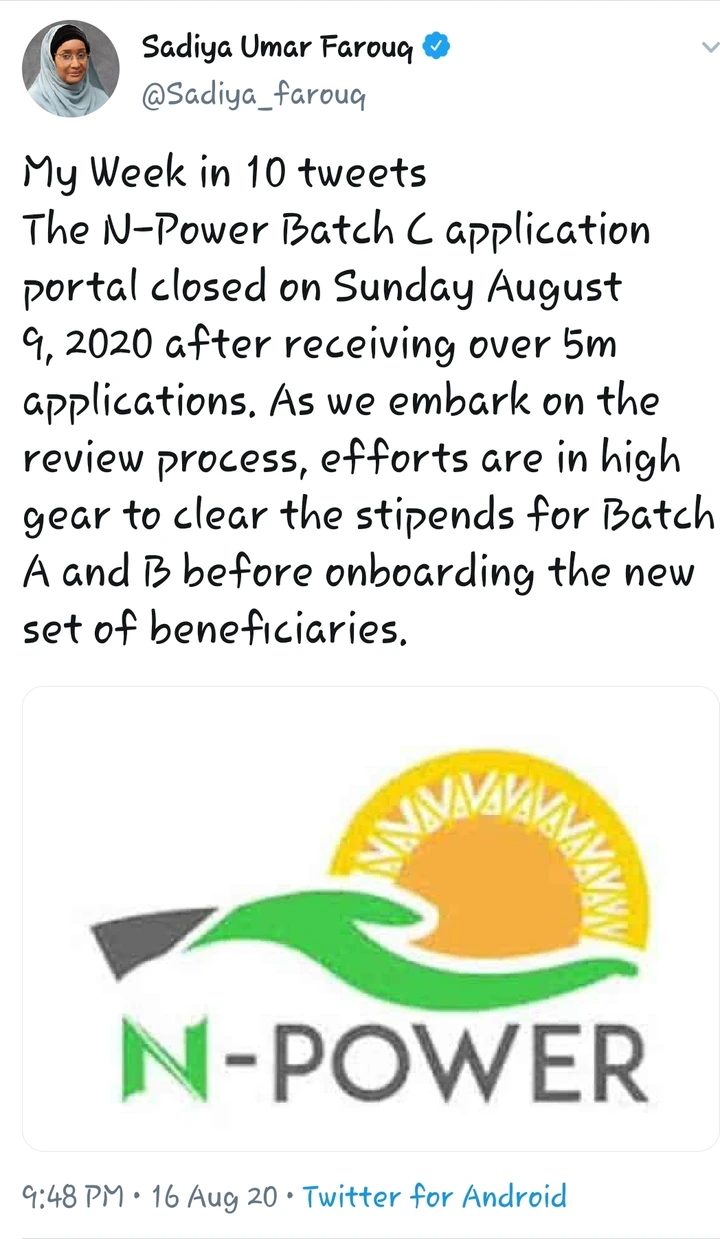 Her tweet also touched other areas like the remaining stipend for Batch A and B.
The Review Process
No official Statement have been made on what the review process entails or how long it will last. But we believe this is the stage where the process will be reviewing the BVN, credentials, IDs and other details supplies by applicants.
Finally, it goes without saying that N-power is one of most anticipated social intervention scheme. So people are constantly in the look out for news or update so they won't miss out any process.
Stay tuned to our channel for more updates.
For update on Npower and other government social intervention programs, kindly join the Npower 2020/2021 WhatsApp Group here for latest news and events as it breaks.