NECO releases exam guidelines, set to install CCTV cameras for surveillance during exams
The National Examinations Commission of Nigeria (NECO) has released the 2020 examination schedule and rules for writing this year.
That comes as the board of trustees announced that it would install CCTV cameras in the examination halls to prevent exams malpractice.
The Registrar of the Commission, Prof. Godswill Obioma made the announcement in Minna during the presentation of the NECO 2020 exam schedule.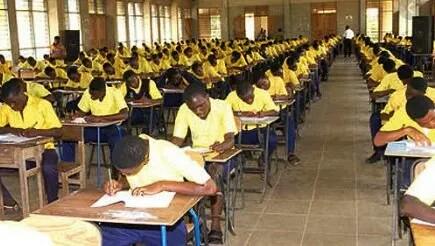 Obioma also announced the closing date for exam registration where he urged aspiring candidates to register on time as the registration period will not be extended.
As for the exit examinations for secondary schools, NECO SSCE will start on October 5 and end on November 18, 2020.
NECO has also prepared a schedule of all the planned examinations so that they do not clash with the WAEC and NABTEB exams.
The NECO-BECE exam will start on Monday, August 24 and end on September 7, 2020.
Stakeholders and all individuals can download the exam schedule from our website at www.neco.gov.ng. We have also made special arrangements for blind and visually impaired students.
Stakeholders and others are encouraged to know that the BECE registration will be closed three days before the exam. The NCEE registration will be closed one week before the exam while the SSCE will close on September 10, 2020 and it will not be extended, "Obiano said.
The chairman of the examination board said so far 80,110 students have registered for NCEE, 104, 341 and BECE while 169,144 students have registered for SSCE.
He also warned students to stay away from examination malpractices as the commission would look into the possibility of using CCTV to catch cheaters.