N-power: Batch C Volunteers Will Be Engaged For One Year And Will Not Get Devices
In line with the streamlining policy of the N-power programme, volunteers of Batch C will not enjoy the privileges given to batch A and B.
Not only will batch C be denied working gadgets like IPAD, but will only spend one year in the programme.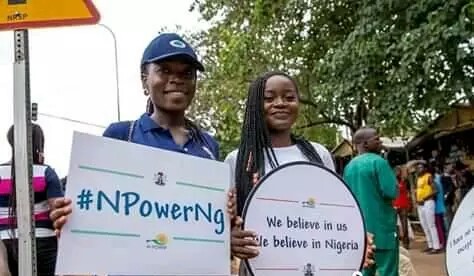 The proposed reduction within the duration of the programme comes amidst the controversy trailing over 200,000 beneficiaries selected in 2016, under Batch-A who need to have been disengaged from the scheme after the mandatory two years of internship
The ministry has said it is considering reducing the two-year internship programme for beneficiaries enrolled under the N-Power scheme.
The minister of humanitarian affairs, Sadiya Farouq, disclosed this while addressing another minister in Abuja.
Umar Sadiya Farouq, the honorable minister of Humanitarian Affairs, Disaster Management and Social Development disclosed that her ministry will streamline the entire programme for better efficiency as soon as it pays May stipend.
Three week ago, the minister in a video broadcast, said batch A will be exited to pave way for 400,000 new volunteers into the npower programme, a move not pleasant for batch A and B volunteers.
"The beneficiaries were supposed to spend 24 months on the programme, but Batch A beneficiaries have spent over 40 months thereby denying other Nigerians an opportunity to access the programme and gain skills for entrepreneurship and employment," Mrs Farouq said.
The aim of this is to empower as many Nigerians as possible, in line with the president commitment of lifting 100 million Nigerians from strict poverty.
In few days to come, batch A will be exited from the Npower programme to pave way for batch C of 400,000 fresh entrants,
Batch C will only spend one year without devices. The programme will provide further directive on term of contract.