Ministry announces closure of Npower application portal as exited volunteers continue agigating for "Permanency"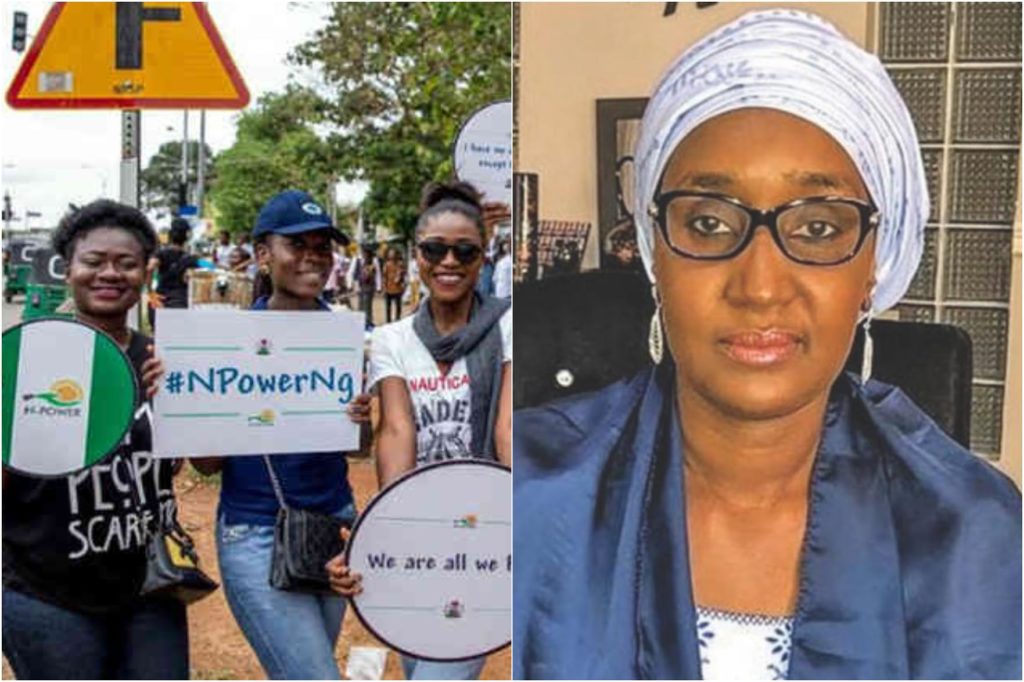 The Ministry of Humanitarian Affairs Disaster Management and Social Development through its Minister Hajiya Sadiya Umar Farouq has on Monday being 10th August, 2020 officially informed the general public that registration of Batch C of N-Power has closed on Sunday 9th of August, 2020.
Recall that the registration which commenced on the 26th of June 2020 was initially scheduled to end on the 26th of July but the Ministry extended the date by two weeks to avail those that were unable to do so to apply. A total of 5,042,001 Nigerian youths have applied as at the end of the exercise.
In a statement in Abuja on Monday 10th of August, 2020, the Honorable Minister, Sadiya Umar Farouq, re-assured Nigerians that due diligence will be applied during the next stages of the selection to ensure that only duly qualified applicants are enrolled.
The Ministry will ensure that the applicants, as well as the general public, are kept fully informed on the progress of the scheme. The Honorable Minister further added that the N-Power program is aimed to provide the Nigerian youths with opportunities to gain skills for employability and entrepreneurship which will also go along way in assisting the country towards the post Covid 19 economic recovery.
She added that women and persons with disability will be prioritized during the selection.
Sadiya Umar Farouq added that her Ministry remains committed to the vision of President Muhammadu Buhari to lift 100 million Nigerians out of Poverty in the next l0 years and identified the N-power as one of the platforms that can assist in the realization of that vision. Meanwhile, batches A and B who felt short changed by the Ministry over their sudden disengagement without "enhancement scheme" have continued their agitation for "permanency". In a latest statement by the national coordinator of Npower across the 36 states of the Federation, Comrade Pele, he says, the national executive of Npower are in talk with the stakeholders of the programme for a reasonable exist package or permanency.
He added that, they remained tirelessly and undeterred until the right thing is done by the Federal Government.
Stay tuned to this channel for more updates.
For update on Npower and other government social intervention programs, kindly join the Npower 2020/2021 WhatsApp Group here for latest news and events as it breaks.