Is the Npower Portal hacked and applicants BVN compromised?(FACT CHECK)
It is no longer news that more than one million applicants have so far registered for the ongoing npower empowerment scheme (2020 Batch C), put in place by the Nigerian government and more people are still applying.
However, few days back social media wash awashed with a rumour stating that the Npower portal has been asked and applicants BVN has been exposed to scammers. Immediately all applicants were alerted to quickly transfer the money in their various bank accounts to other banks, otherwise operated by friends or relations to avoid being victims.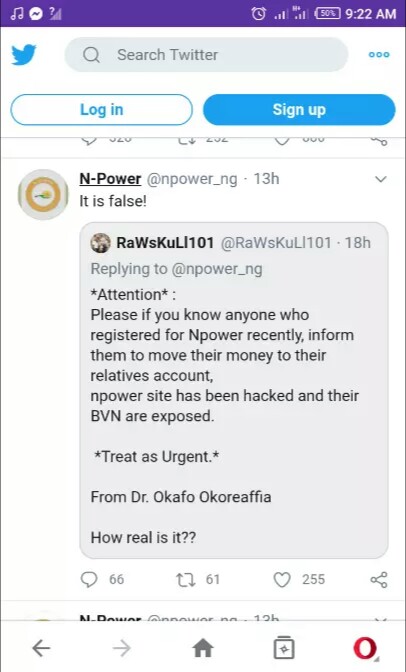 But a quick check on the Twitter page of NPOWER: npower_ng, simply allayed fears of everyone with the tweet:
PORTAL IS STILL INTACT AND HAS NOT BEEN HACKED; THE NEWS IS FALSE.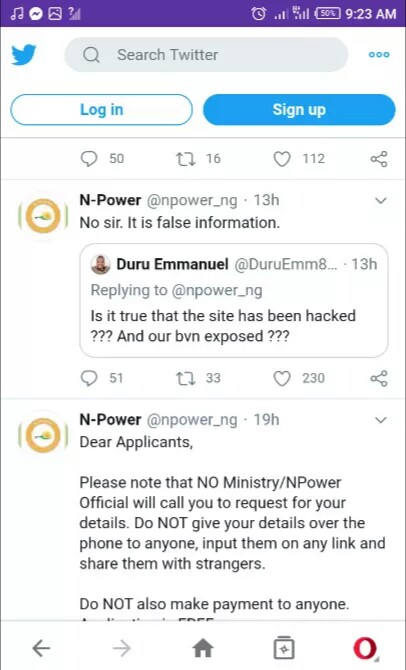 So, everyone should, while being careful, try as much as possible to confirm some information before making conclusions or spreading same.
Thanks.
For more update like this, kindly join the Npower 2020/2021 WhatsApp Group here for Npower news and events as it breaks.