FMARD/PACE Reviewed Enumerators Pay From N300 To N500 Per Survey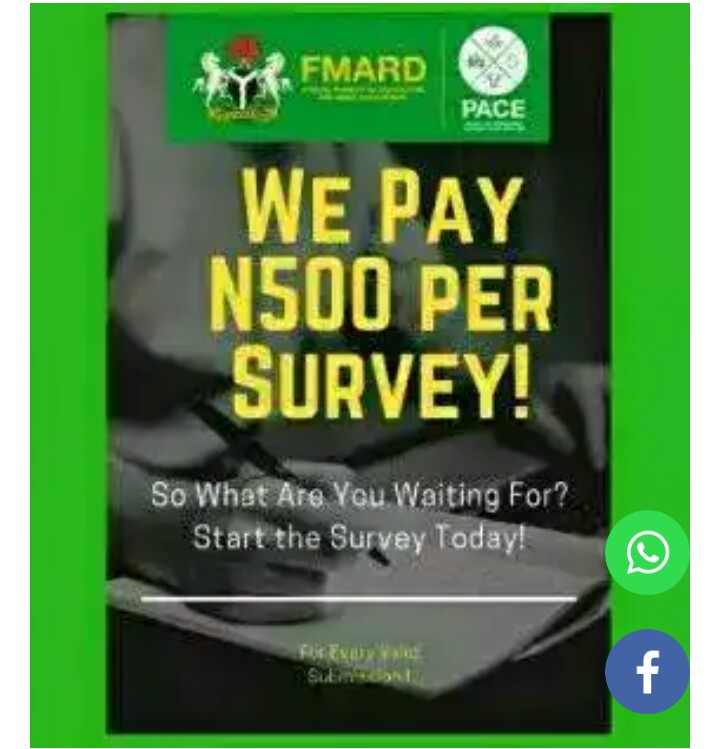 FMARDPACE has increased the take-home pay of enumerators from N300 to N500 per survey. This comes as a result of complaints received from enumerators that the formal pay per survey is not enough to carter for their expenses while on the job.
The former N300 per survey discouraged prospective applicants from registering to serve as enumerators for the ongoing fmardpace survey and those who did register were discouraged along the way.
The increment makes a lot of sense. Now, more people will be interested in the initiative and it will also motivate the enrolled enumerators to perform better on the job.
FMARDPACE also announced on their social media platform that in light of some of fraudulent activities perpetrated by the enumerators in compilation false survey information, enumerators who are caught in the act will be blacklisted from the programme.