BREAKING: Ogun releases circular invoking full schools resumption from KG to SS classes; starting 7am – 2pm everyday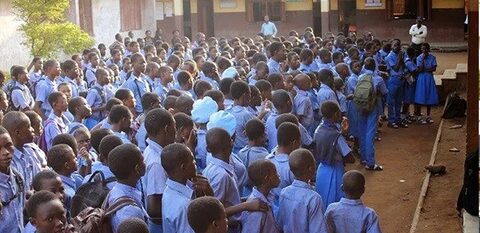 Ministry of Education, Science and Technology,
Zonal Education Office, Ikenne.
18th January, 2021
TO:
All Principals of Public Secondary Schools;
All Head teachers of Public Primary Schools;
2ND TERM 2020/2021 RESUMPTION:
FULL RESUMPTION OF ALL CLASSES
Above subject refers, please.
Kindly be informed that, the Honourable State Commissioner for Education, Science and Technology has directed that all learners in both Junior and Senior Secondary and kindergarten to Primary six classes in all public schools in the State should now be resuming together in the morning and close at the same time (7:30am to 2:00pm) starting from Tuesday, 19th January, 2021.
It is pertinent to add that the stand of Ogun State Government on cancelation of collection of all fees in all Public Schools in the State still remain intact. You are enjoined not to engage your learners in paying any fees in your school.
Thank you.
Aigoro, M. A. (Mrs)
Zonal Education Officer, Ikenne.