4 Things Sadiya Farouq Said In Her Weekly Updates As Beneficiaries Await Stipend Payment
The Honourable Minister of Humanitarian Affairs, Disaster Management, and Social Development in Nigeria, Sadiya Umar Farouq has given a summary of her activities in the last one week.
The Minister took to her verified Twitter handle on Sunday in a series of tweets to highlight what she has been doing.
This is coming at a time N-power beneficiaries are still awaiting the payment of their outstanding allowances including the payment of June and July stipends.
Below are 4 major things said by the Minister according to the update on her Twitter account:
1. On Friday, Aug 7, 2020, I held an interactive session with members of the Nigerian Union of Journalists. I thanked them for being worthy partners in the work we do. I also reminded them about the critical role of the media in disseminating accurate information.
2. On Thursday, Aug 6, 2020, we bid farewell to Mr. Jalal Arabi immediate past Permanent Secretary
@FMHDSD as he retires after decades of impeccable service to the Federal Government. Mr. Arabi, our 3rd PS in under one year was a committed team player and stabilizing factor. He will be missed.
3. On Wednesday, Aug 5, 2020, I attended the virtual Federal Executive Council (FEC) meeting which was presided over by His Excellency, President Muhammadu Buhari. Urgent matters of state were deliberated upon with key decisions taken.
4. She also reiterated the flood warning issued by the National Emergency Management Authority (NEMA). She noted that based on the Seasonal Rainfall Prediction (SRP) & Annual Flood Outlook (AFO) released by the Nigeria Hydrological Services Agency in June, NEMA has warned of imminent flood in 102 LGAs across 28 states during this year's rainy season putting over 500 communities at risk. NEMA has sent out early warning signals to help us prepare for and mitigate the effect of flooding. The Frontline States and LGAs are advised to sensitize vulnerable communities in preparation for safe evacuation in the event of flooding.
It was however observed by this online medium that many of those who took to the comment section after the highlights given by the Minister were disappointed she didn't say anything about the outstanding payment for N-Power beneficiaries.
See some of their comments in response to the Minister's post: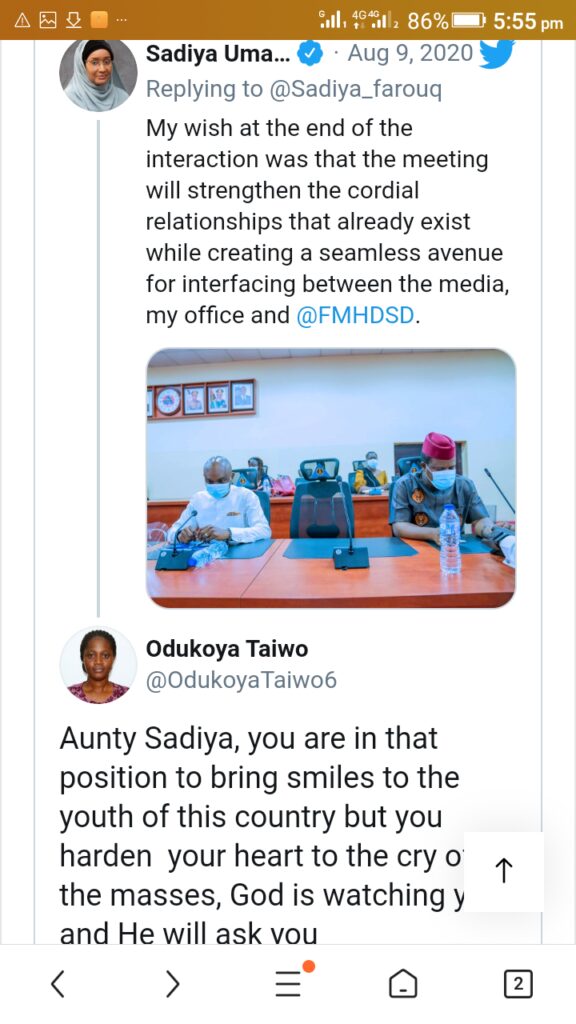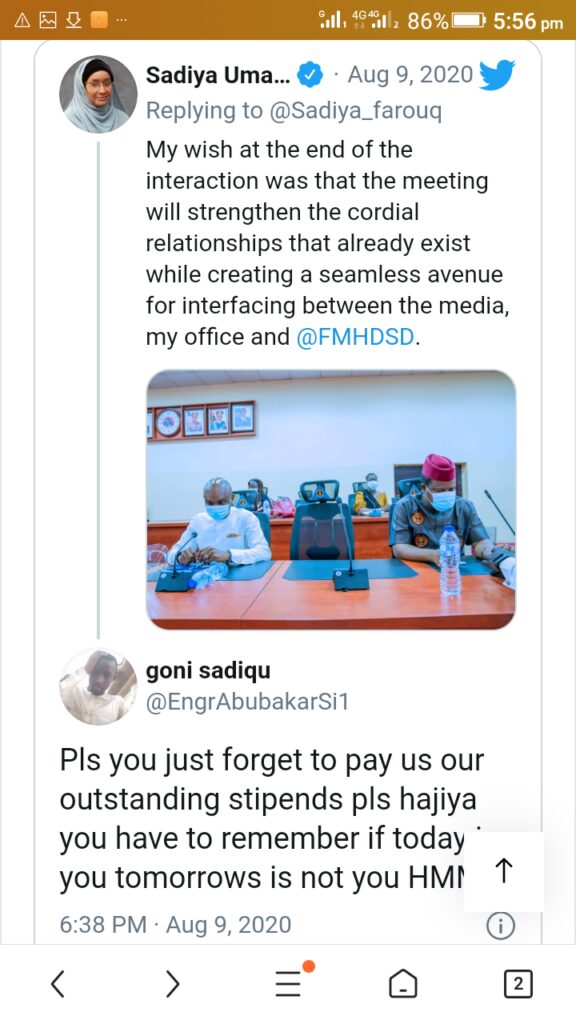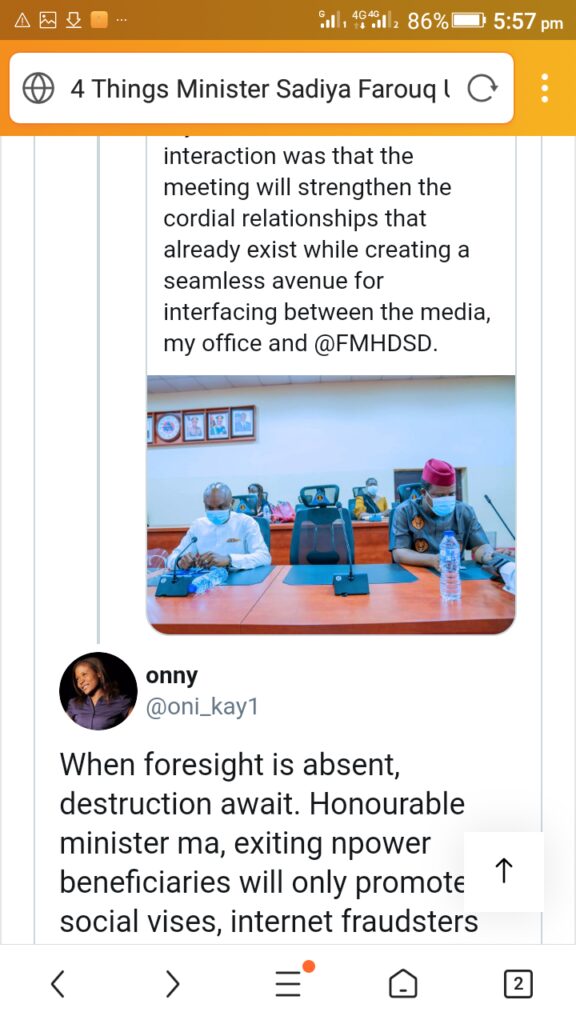 For more update like this, kindly join the Npower 2020/2021 WhatsApp Group here for Npower news and events as it breaks.