September 7th Schools Reopening: Education Minister's Video in circulation fake
Lots of attention has been drawn today towards the circulating video of the Federal Minister of Education, Mallam Adamu Adamu, speaking on school reopening nationwide in Nigeria.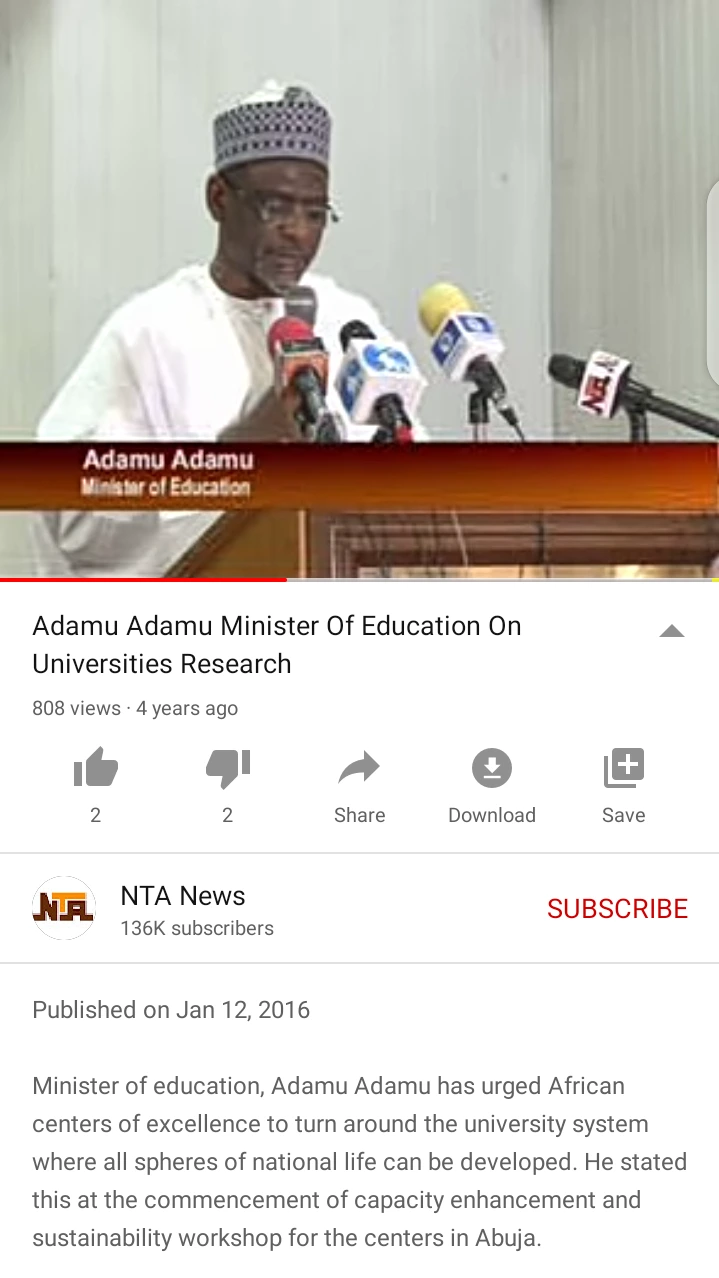 After seeing this video, many have believed that the Federal Government have finally approved September 7th, 2020 as the resumption date for all schools in the country.
However, after much research, it turns out the video was manipulated and that the voice doesn't belong to the Minister.
The video appeared to have been recorded way back since 2016, and not 2020. Also, it appeared that the Minister spoke as regarding another issue entirely, which was manipulated to distract and confuse people as regarding the reopening of schools in the country.
The video was published on 12th of January, 2016, and made available on YouTube, where the Minister was speaking on Universities Research.
The video is in no way related to the Minister speaking on the reopening of schools in the country, and thus, everyone should disregard this information.
To watch the video, follow the link below:
Thus, this is a disclaimer to the video, and it also serves as a caution to all students and the general public at large, so as not to be deceived by anyone as regarding the reopening of schools.
When it is time for schools to open, it will be made known through the right channels, and everyone will be aware of the developments.
Thanks and God bless.