Schools to Re-open Next Week – FG
The Ministry of States for Education under the leadership of Hon. Emeka Iwajiuba has announced to the general public that schools are to reopen next week.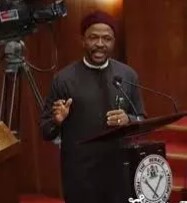 He said this while addressing the press at the daily briefing of the Presidency Task Force on COVID-19 today 6th July.
He added that he has urged all States under the Federal Republic of Nigeria to open schools in their state for WASSCE candidates to prepare for their Examinations.
He added that he is not in his capacity to compel any state Government to reopen schools in their various States.
If they know there state is full of Geniuses, they can ask the students not to resume. The students should just go in for their exams and go out after they must have taken the Examinations.
He stressed.
However, the Minister charged the students to be in preparation as their Examinations is in four weeks time.
He added that the Examination (WASSCE) is to commenced on the 4th of August and ends on the 5th of September.