Oyo TESCOM Recruitment: Applicants allegedly erect banner at CBT centre in praise to governor
A questionnable appreciation banner have been found outside erected outside the University of Ibadan, Distant Learning Center where the ongoing Oyo State TESCOM Computer Based Test (CBT) is taking place.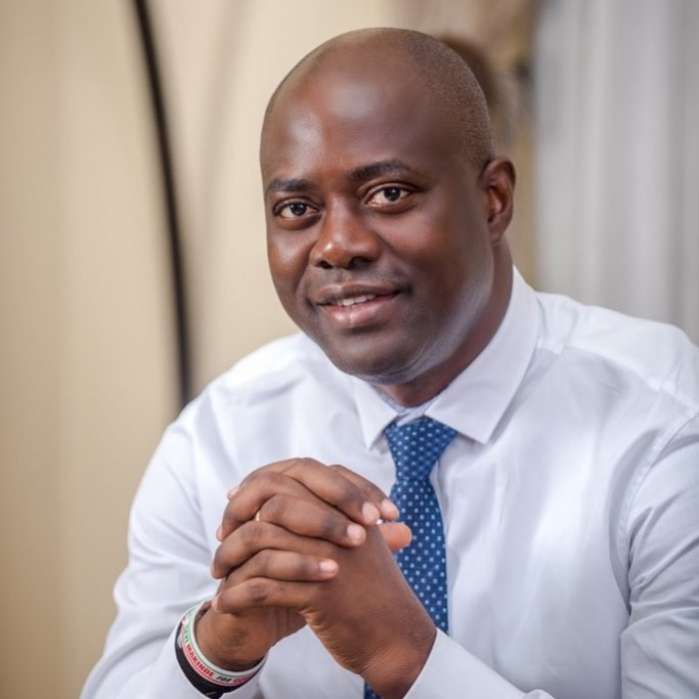 The mesaage on the banner simply reads:
FROM ALL THE APPLICANTS
Thank you to Our Father for the opportunity to sit for the Computer Based Test For the recruitment of Teachers without knowing anybody and without any Application fee.
You are such a God fearing personality
Courtesy: ALL APPLICANTS
See image below: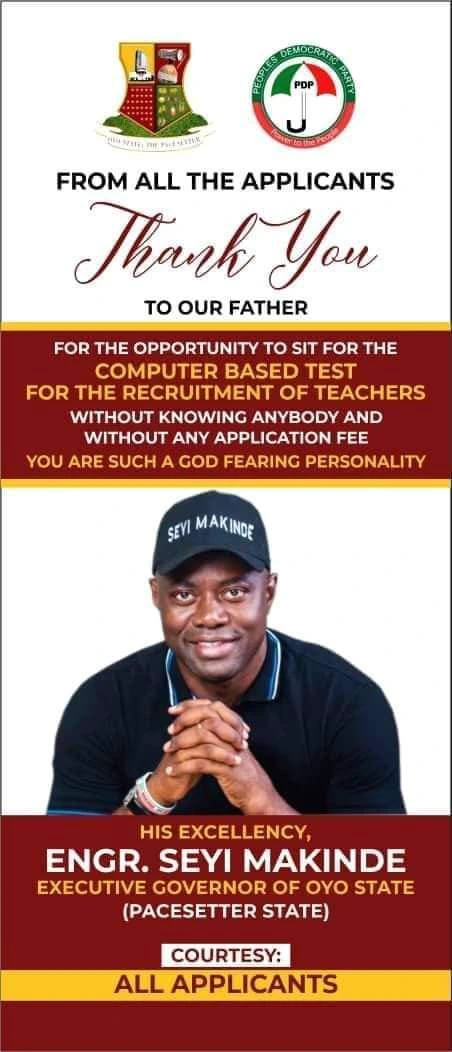 No doubt the Oyo State government have done well with the TESCOM recruitment process without charging applicants fees to procure application forms, and also by conducting the screening exercise without favor or bias.
However, the erected banner is questionable in tge following sense;
1. Did the applicants have association or how did they meet to reach consensus to produce this banner?
2. Could be said that every applicants for the TESCOM is aware of this banner done in their names and have consented to it?
3. Most applicant are even meeting for the first time in the exam hall so where did they meet to plan this?
4. Recruitment is a duty of the government, should it then be used to shower praises when such duty is performed?
5. This is simply a political move and should not be encouraged in any way
As much as it worth it to show appreciation by the applicants to the state government, it calls for concern how the applicants meet to produce this banner or why this was done on their behalf – publicity reason, political point/gain/score or what?
Please share your thought in the comment section below.