Nigerians Endangering Their Lives With "Covid-19 Injection" – FG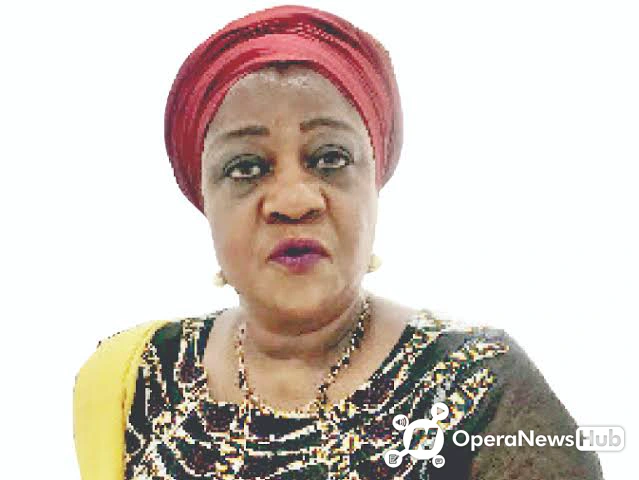 The Personal Assistant to President Muhammadu Buhari on Social Media, Mrs. Lauretta Onochie has raised alarm over unhealthy activities of some Nigerians living in Kano State.
According to the information she made available on her verified Twitter handle, Mrs. Onochie said that some Nigerians living in Kano State are practising self medication by injecting themselves with a yellow substance in bottles labelled "COVID-19" injection.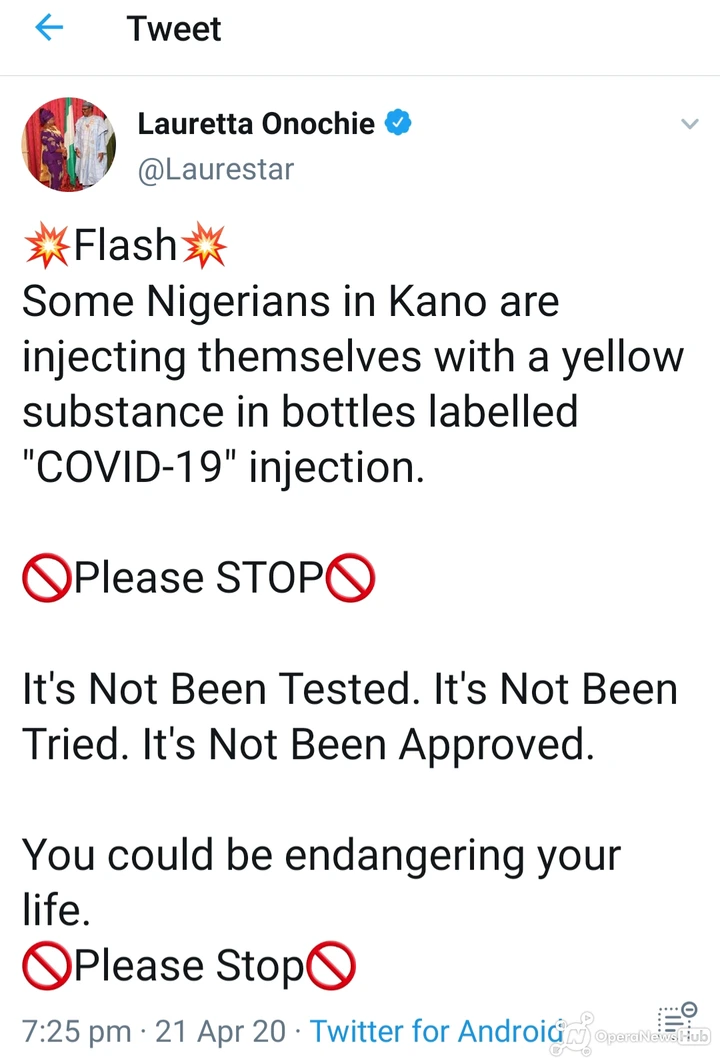 Mrs. Onochie pleaded with such people to stop it as such injection has not been tested or approved by relevant health agencies.
She reminded such people that they could be endangering their lives by taking such injection.
It could be recalled that about 150 people have died in Kano State especially in Kano metropolis according to reports from Daily Trust and a documentary from NTA in the last three days.
Statements from residents of Kano show that elderly people who are 70 years and above are mostly affected. Some of them are living in fear as the cause of the deaths are yet to be ascertained.