Nigerians Cry Out Against 'Forced Vaccination' Bill Proposed By Govt.
A bill on Vaccination which is said to have passed first and second hearing have caused an uproar on social media. The bill is said to have been passed hurriedly in the House without proper investigation and consultation of the right bodies.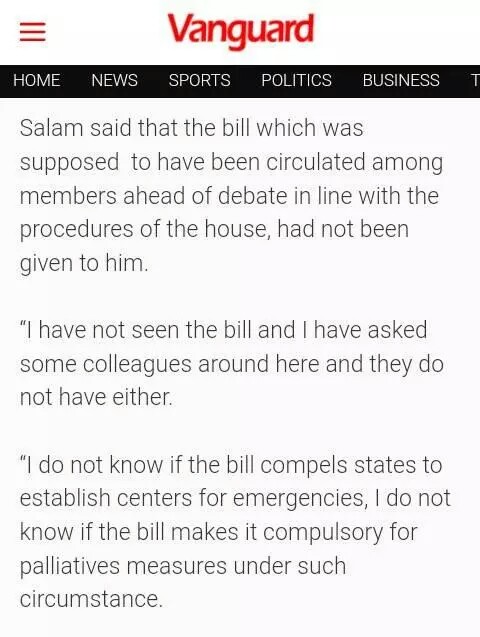 The bill states that all individuals coming in or going out of Nigeria must have been vaccinated for some diseases which were not stated. It also states that without the certificate of vaccination, such person would be returned to place of origin.
Read complete Quotes of the bill in the image below;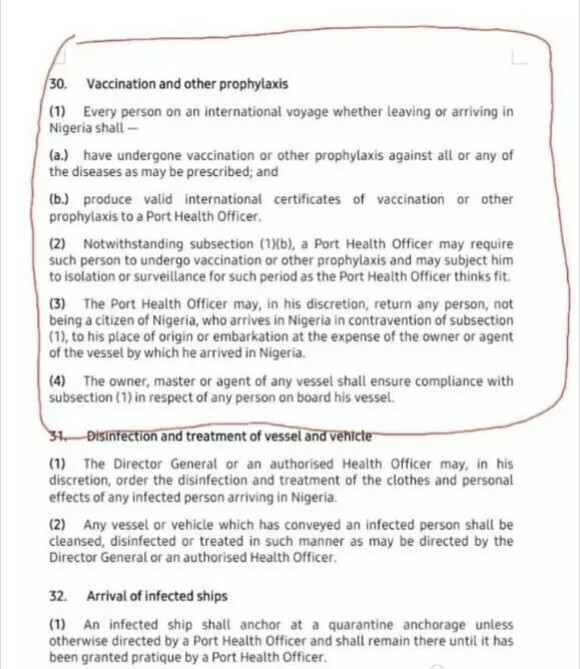 This has caused uproar on Social media while some claim it's related to the Antichrist as people would be forced to take vaccine. Others have said there is nothing wrong with the bill.