N-Power Sunday Miracle: Why Beneficiaries Are Recieving Stipends On Sunday
N-Power Sunday Miracle: Why Beneficiaries Are Recieving Stipends On Sunday (A microscopic view into The Sunday Miracle)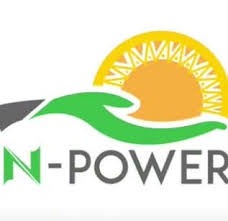 Npower beneficiaries specifically the lagos arm has started receiving their January stipends according to a post on the social media platform of the initiative. Just mid-day into Sunday 23rd of February some beneficiaries of Npower program started expressing their deliteness about the January Stipend alert from their banks. However, it was noted on the npower lagos social media handle that only UBA and FCMB users acknowledge the receipt of the stipend yet with screenshot of their alert.
Meanwhile, my major concern is the reason these beneficiaries are paid on a Sunday. As I critically observe this issue I thought of the following few points:
Firstly, there are report initially that the beneficiaries will receive their stipend on Friday 22nd of February but it was not paid, could it be that the banks received the cash very late on Friday and thus has to disburse the cash on or before Monday?
Secondly, there are many social media protest by the beneficiaries of this program to begin a strike action nationwide on Monday 24th February . Could it be that the information had reach the federal government or the honourable minister and thus urgent actions were ordered for the payment?
Thirdly, in the course of last week, it was reported that the senators are looking into probing the social investment program. This came after some beneficiaries claimed they had been exited illegally from the program. Maybe the probing of this social investment funds led to the quick disbursements of the stipends.
Above all, the major questions is why paying on Sunday? Which bank work on Sunday ? All these suspicious attitues makes many thought flows in the mind of Nigerians and the beneficiaries. Notwithstanding, it a good thing for the beneficiaries to start receiving their stipends.
What do you think is the factor for this Sunday miracle for Npower stipends? Input your comment.
Remember to share…