MTN Community Project Providing Social Amenities For Communities | Apply Now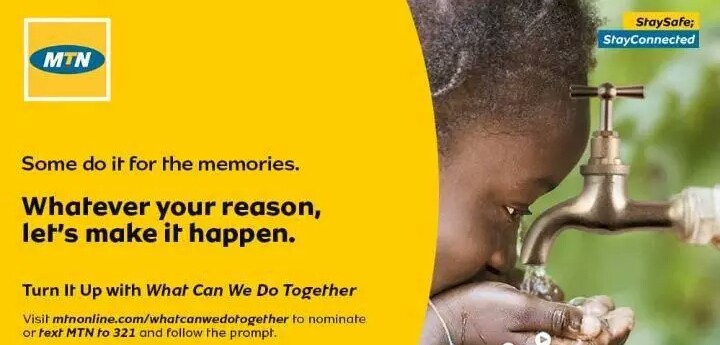 MTN has embarked on construction of Solar-powered boreholes and ICT centres equiped with gadgets in public schools in the community.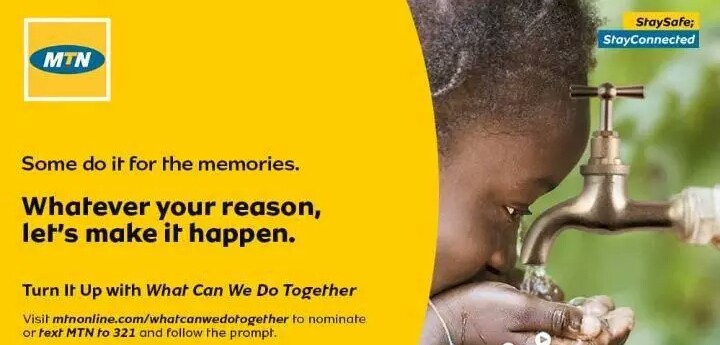 You do not need much do get this for your community as the application is free. Thereafter, names of the successful communities will be shortlisted. However, MTN is trying to reach every communities.
WHAT TO DO
Send 'MTN' to 321 at no cost. You will receive a message asking you to provide your full name. Or perhaps, you may decide to visit MTN website (www.mtnonline.com) and fill the application form.
After sending your full name, all other application begins as they ask you to provide details of your area, the type of social amenities you need in your community (limited to Solar-powered borehole or Information Communication Technology equipment), your state, LGA, address of your community and others, all through SMS in a sequential manner at no cost.
Below is the statement from the corporation:
Turn It Up with What Can We Do Together! Nominate a community that should benefit from this impactful project so we can leverage collaborative efforts to make the lives of people brighter.
Try it now to secure frontline application.
For update on Npower news and other social intervention programs that might benefit you, kindly join the Npower 2020/2021 WhatsApp Group to get timely updates.
Thanks.