Massive Recruitment: Opay Sales & Marketing Executives (2400 Slots)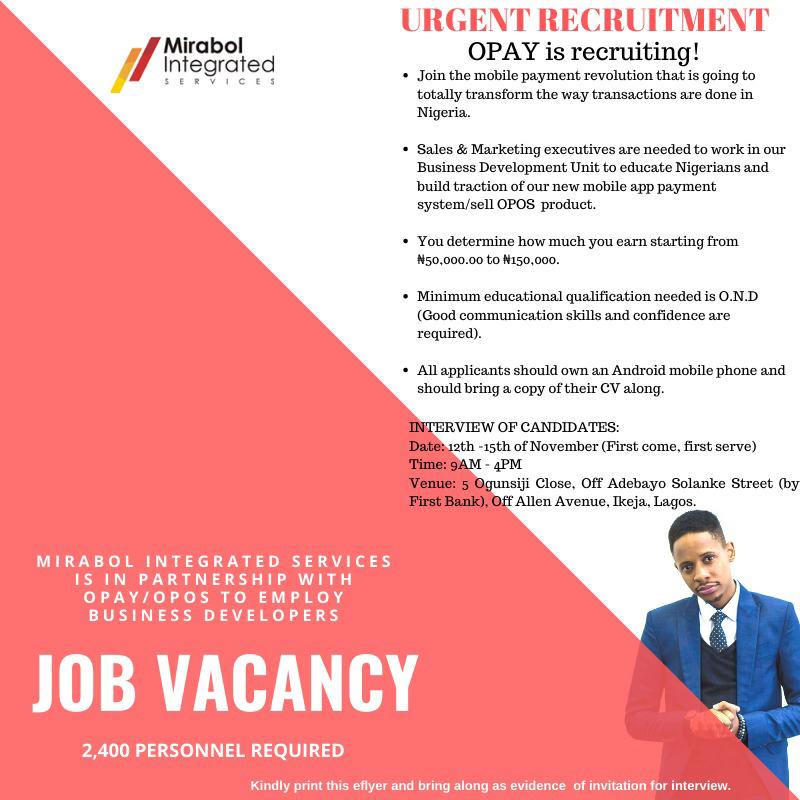 OPay is a one -stop mobile-based platform for payment, transportation, food, grocery delivery and million other important services in your everyday life. They combine human excellence, expertise and technology together to achieve the best.
Currently they are urgently recruiting candidates as Sales and Marketing Executives in their Lagos office.
Please refer to the flyer above for all information on the ongoing Opay recruitment. Do share the information with friends and colleagues also.
Thanks