13 Countries And Communities that would Pay You When You Migrate
Moving overseas can be very expensive, applying for visas and so on but what if the country or city paid you to move there. Although there are numerous people who would love to explore and live in new places, many do not have the funds. However, there are countries that will actually pay you to move to their country. While there are requirements to be fulfilled, most countries offer a great opportunity for a new lifestyle and culture. For example, some countries will lower your bills and taxes for making the move, while other countries provide financial incentives to finance your startup adventure. Have a look at some of the amazing places you could call home.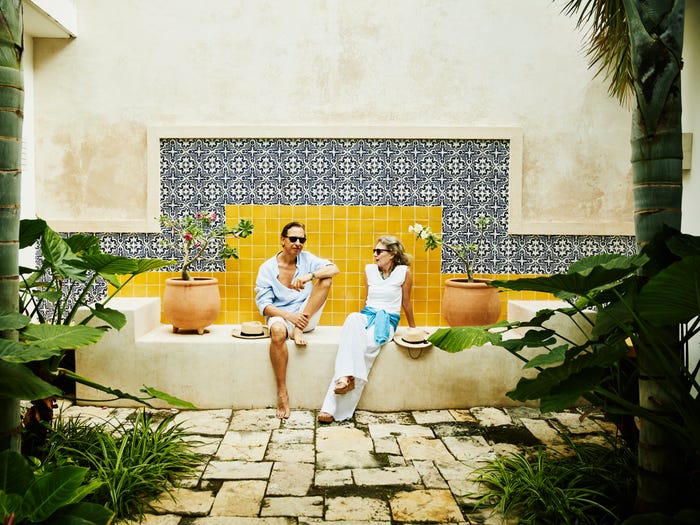 1. Vermont
Details: A new policy is designed to help fill the state's open jobs by giving people an incentive to relocate. If you move to Vermont after January 1, 2020, the program will pay as much as $5,000 in some areas, like Burlington, that have larger populations, and as much as $7,500 in most other smaller towns. It's a variation on another program, launched earlier this year, that reimburses remote workers up to $10,000 when they move to the state.
Number of Open Jobs: 12,806
Companies Hiring: Northeastern Vermont Regional Hospital, Piedmont Airlines, HCRS, Marathon Health, State of Vermont, BioTek Instruments, Edward Jones & more.
Details: The city's Re:New Haven program is making New Haven look like your new home. The city offers up to $10,000 in interest-free loans to new homeowners in the area, along with $30,000 to make energy-saving upgrades. The deals don't stop there: if you live in the house for a long enough period, the loans are 100% forgivable. New Haven also attracts new residents with families by promising to cover in-state college tuition for students who graduate from New Haven public schools.
Number of Open Jobs: 5,053
Companies Hiring: T-Mobile, Edward Jones, Great Clips, Intuit, Synagro & more.
Details: Harmony, Minnesota lives up to its name with its residential home construction rebate. The city offers residents interested in building new homes up to $12,000 in cash rebates, depending on the estimated market value of the house, to encourage construction. And participants in the program won't run into a bunch of red tape – there are no restrictions on age, income level or residency. Time to break out the blueprints for your dream home!
Number of Open Jobs: 665
Companies Hiring: Kwik Trip, American Consumer Panels, Cadence Design Systems, Platinum Supplemental Insurance, C.R. England & more.
Details: Are you still paying off your student loans? Decrease your debt while decreasing your taxes by moving to Maine. Through the Opportunity Maine Tax Credit, the state helps workers who are recent college graduates by subtracting the amount an individual pays in student loans from what they owe in state income tax. For example, if you owe $2,000 in state taxes, and pay off $1,800 in student loans, then you'll only have $200 in taxes.
Number of Open Jobs: 20,284
Companies Hiring: Apple, Great Schools Partnership, WTB Law, Shipt, Fastaff & more.
Details: Calling all remote workers! Tulsa, Oklahoma is incentivizing employees to move to the city through the Tulsa Remote program. Participants can access furnished housing with discounted rent and free utilities for the first three months. When they're on the clock, workers can take advantage of coworking spaces (snacks included!) as well as networking and workshop opportunities. We haven't even gotten to the biggest perk: individuals who stay in the program for one year are eligible to receive a $10,000 cash stipend.
Number of Open Jobs: 13,101
Companies Hiring: CBRE, 360 Payments, ConsumerAffairs, Macy's, Midfirst Bank, Massage Envy & more.
Details: You're probably planning in the future to buy a house. But what if you could be a homeowner and a landowner? Nebraska's "Easter City" is offering free plots of land to newcomers where they can construct a single-family homes. And the land isn't in the middle of nowhere – all plots are already located on paved streets with access to utilities.
Number of Open Jobs: 27
Companies Hiring: UPS, BSB Construction, Acosta, Crete Carrier Corporation, H&M Trucking & more.
Details: You may have received scholarships from your hometown in order to go to college. But what if a city paid you to move back after graduation? St. Clair is attracting recent grads by providing up to $15,000 in student loan repayments to newcomers. The "come home" award is available for future residents with degrees in science, technology, engineering, arts or math. Talk about an unforgettable welcome home!
Number of Open Jobs: 3,103
Companies Hiring: L&W Supply, Morrison Healthcare, Kohl's, Super Service, Triumph Group & more.
Details: Baltimore is eliminating property abandonment by making it easier for you to become a homeowner. The city is encouraging buyers to invest in homes that have been marked vacant for one year or more through the Vacants to Value Booster incentive. The program contributes $10,000 loans to the downpayment and closing costs of distressed and formerly distressed properties. The best part? The loans are forgivable over a five year period.
Number of Open Jobs: 78,323
Companies Hiring: Bank of America, Baltimore City Health Department, Medifast, VIPKID International, Target & more.
9. CHILE
Start-up Chile wants to turn the nation into South America's business center, so it will pay about $45,000 and give you a one-year working visa to launch your business there. It's also sharing local mentors and business contacts to help get you started, as well as $100,000 in perks, including $500 off United flights, or a $10,000 Amazon Web Services credit.
10. IRELAND
Another European country that will pay you to move there – specifically, they want to attract entrepreneurs! If you feel your business has excellent potential and you plan to expand your focus to an international market, you can apply to Enterprise Ireland for funds and support to relocate. They'll help find investors and prepare you to be successful in your next steps living and working in Ireland. This program does tend to be competitive, but is an incredible boost for a motivated individual!
11. CANDELA, ITALY
Another picturesque European village, Candela boasts medieval architecture and restored palazzos in the traditional pastel palette of Italian lore. With a plunging population as young folks beeline for larger cities, Candela is offering a little incentive: Singles will receive 800 ($940) euros, couples will get 1,200 euros ($1,400), three-member families will get 1,500 to 1,800 euros ($1,760-$2,100), and families of four to five people will get more than 2,000 euros ($2,350). Candela may also give tax credits on city waste disposal, bills and nurseries in the future. The criteria? Interested parties must commit to live inside Candela, rent a house and have a job paying at least 7,500 euros ($8,800) a year.
12. SASKATCHEWAN, CANADA
In an effort to retain more college graduates, this province in western Canada started offering intriguing incentives. If you're a college graduate that's graduated no earlier than 2011, then you might just be eligible for the offer. Saskatchewan offers non-refundable tax returns of $20,000 CAD, but only if your post-secondary school is on the list of approved institutions.Applying is easy and quick, and if you are accepted you can immediately move there. The credit is paid in increments over a period of 10 years, during which you have to live in Saskatchewan.
13. KOREA, VIETNAM, AND THAILAND
These three countries offer very similar incentives which is why they're grouped together. They are offering programs that are aimed at people from Europe and the United States, and the programs are about teaching English and other courses. These countries have fully developed programs that have been running for years so applications are streamlined and the process is reasonably quick. There are a few minute details that are different between these countries – Korea pays better generally, while Vietnam and Thailand are cheaper to live. In some cases the programs also provide cheaper flights once you're done with your position is finished, so that's a bonus too.
Moving somewhere isn't an easy task. There are several different things to take into account, and some people just have a hard time adapting someplace new. That's why these countries offer these fine incentives for people to move there.