INEC opens portal for the recruitment of ad hoc staffs for Edo and Ondo Guber Elections | Apply Now
The Independent National Electoral Commission, INEC has opened portal for registration of ad hoc staff. The staff are meant to moderate the governorship elections taking place in September in Edo State and October in Ondo State.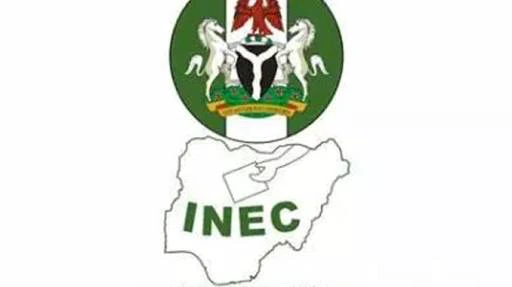 According to information available on the INEC website, https://inecnigeria.org, there is a web APP and android mobile app for the registration. 
The available positions are Supervisory Presiding Officer (SPO), Registration Area Centre (RAC) Manager, Presiding Officer (PO)/Assistant Presiding Officer (APO), Registration Area Technical Support (RATECH).
The following positions are available with their criteria;
SUPERVISORY PRESIDING OFFICER (SPO); must be a Public / Civil servant on Grade level 10 – 14 OR A Registration Area Officer (INEC Staff).
REGISTRATION AREA CENTER (RAC) MANAGER; applicants must be a staff (GL 07 and above) of the school / Institution / Public building hosting the RAC.
PRESIDING OFFICER (PO) / ASSISTANT PRESIDING OFFICER (APO); you must be a Serving Corps member or a penultimate student of a Federal/State tertiary institution in Nigeria with knowledge of IT or staff of an MDA with an OND qualification or a former corps member (Not later than 2018 batch).
REGISTRATION AREA TECHNICAL SUPPORT (RATECH); the applicant must have an IT background. He must be a suitable INEC staff (not engaged in any other duties) or a serving corps member where available or a student of Information Technology in an institutions of higher learning or a penultimate student of a Federal Tertiary Institution. 
Before Registration, candidates must have the following
A functional email address.
A functioning mobile phone number.
A personal bank account number.
A recent, white background Passport Photograph not larger than 50kb.
Contact details of two referees such as email address and phone number.
A valid Staff ID No./Student ID No (as displayed on your ID Card)
An NYSC Call up Number for former corps members (2018-2019).
NYSC Callup Number for current corps members, 2020.
To apply for the available election staff positions in the 2020 Edo State and Ondo State Governorship Elections using the INECPRES Web Portal, Click HERE
Click HERE to download the INECPRES Mobile App (Android users only) and apply for the available election staff positions in the 2020 Edo State and Ondo State Governorship Election.
If you experience any application issue or have questions, please send an email to pres@inec.gov.ng or call 0700-CALL-INEC