How to apply for the 774,000 Special Public Works Job | Details | Frequently Asked Questions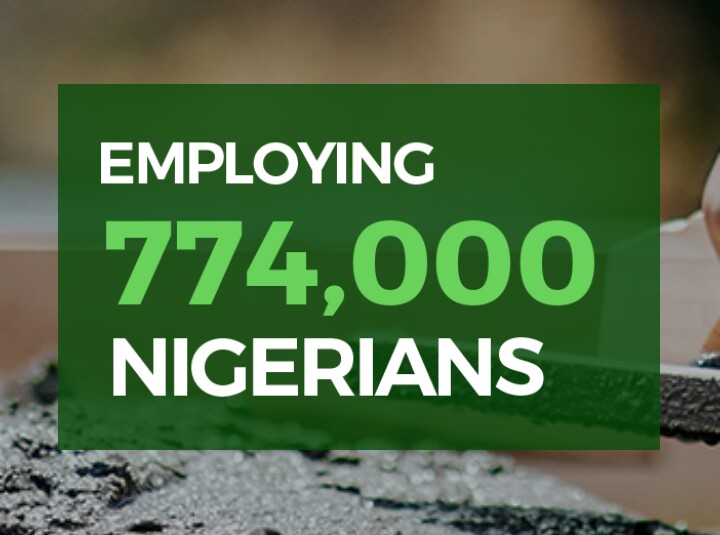 His Excellency, President Muhammadu Buhari has given the go ahead for the commencement of the recruitment exercise of 774,000 youths for the Special Public Works across the country. This will be done by the Ministry of Labour and Productivity in partnership with the Nigeria Directorate of Employment (NDE).
This is of course against the directive by the house committee members in charge of monitoring the process who had earlier directed that the programme be suspended.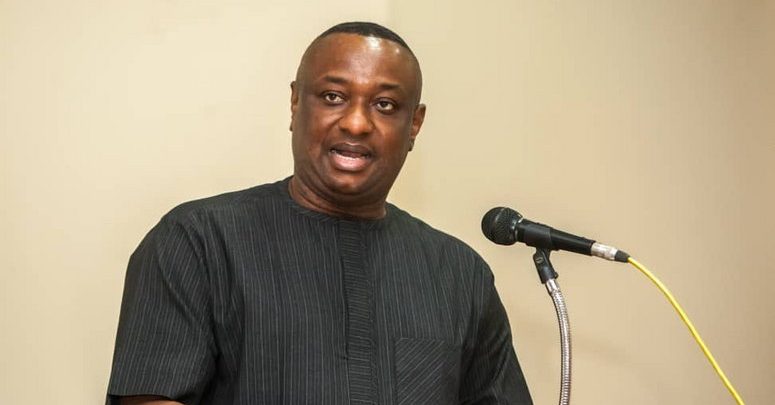 Since the commencement of this recruitment exercise, a lot of interested Nigerians have been asking questions about how to apply for this job. Many believe the website; https://specialpublicworks.gov.ng/ should be the recruitment portal, but they are shocked to realize the application isn't online.
This is quite different from Npower and other programmes initiated by federal government. The essence of the website is to disseminate information concern the program and intimate Nigerians on the modalities involved in the selection process.
Also, the website contains the list committee members who are in charge of the selection process in each state of the federation.
To apply for the program which will kick off in December and will pay those selected 20,000 monthly for three months, go to any Zonal/State office of the Nigeria Directorate of Employment close to you and pick a form to register.
Below are the lists of the offices in each state:
ABIA STATE
Employment house, Aba road Amuzuta, old Umuahia, P.O box 7247, Umuahia.
ADAMAWA STATE
Behind former state ministry of works and housing off Kashim Ibrahim Road, Jjimeta, Yola
AKWA-IBOM STATE
51 Obio imo street, off oron Road, PMB 1044, Uyo
ANAMBRA STATE
35 Nnamdi Azikwe Avenue P.M.B 5059, Awka.
BAUCHI STATE
Off gombe road, behind the chief magistrate court kofar E-ir bauchi
BAYELSA STATE
6 imgbi Rd, PMB 52 Amarata – Yenagoa
BENUE STATE
Km 8, Makurdi- Oturkpo Road Makurdi.
BORNO STATE
Sir Kashim Ibrahim Road PMB 1647, Maiduguri
CROSS RIVER STATE
Federal Scretariat Complex, Okpanam.
DELTA STATE
Ground floor, Fed secretariat complex, Okpanam Road p.o Box 1046, Asaba.
EBONYI STATE
11b Ejiofor Street, PMB 092 Abaliki.
EDO STATE
222A upper mission road P.O Box 8455, Benin City
EKITI STATE
78 Ajilosun street Ado Ekiti.
ENUGU STATE
22/24 Ridgeway GRA P.M.B 01520, Enugu.
GOMBE STATE
No 3 Kano Road,New Commercial Area Gombe.
IMO – STATE
Federal secretariat complex, Ground Floor, Owerri, Imo state.
JIGAWA- STATE
Federal Government Secretariat 2nd Floor, Dutse.
KADUNA – STATE
Off Yakubu Gowon Way Near NTA, GRA Kaduna
KANO – STATE
After CTV 67 ilotoro-Maiduguri road PMB 3488, Kano.
KATSINA – STATE
No. 1 Justice Moh'd Bello Rd G.R.A Round about P.M.B 4952 Ilorin.
KEBBI – STATE
19 Murtala Moh'd Rd P.M.B. 1077, Birnin Kebbi
KOGI – STATE
No 8 Janet Ekundayo Rd GRA P.M.B 1037 Lokoja
KWARA – STATE
Federal Secretariat Complex 8th Floor, Fate Road, P.M.B 4952 Ilorin
LAGOS – STATE
No. 7 Barikisu Iyede Street Yaba
Liaison Office – Federal Secretariat Complex Phase II, Ikoyi-Lagos
NASSARAWA – STATE
No. 18 Jos Rd. Behind Natson Petrol Station Agwai Hotel Rd. Lafia
NIGER – STATE
Dr. Ladi Kwali Rd. Off IBB Rd. Adjacent to NTA P.M.B 16, Minna
OGUN – STATE
Federal Secretariat Complex Oke Imosan, Kobape Rd. P.M.B 3048. Ibara, Abeokuta
ONDO – STATE
26, Ilesha Road P.M.B 612 Near Akure South Local Govt. Secretariat, Akure
OSUN – STATE
Behind Oshogbo Grammar School Okeifa Oshogbo
OYO – STATE
Federal Secretariat Complex Ikolaba Area, P.O Box 26115 Secretariat Ibadan
PLATEAU – STATE
No. 5 Narauguta Avenue P.O Box 6853, Anglo Jos
RIVERS – STATE
13, Finima Street, P.M.B 5145 Port-Harcourt
SOKOTO – STATE
No 7 Dendo Road P.M.B 2240 Sokoto
TARABA – STATE
143 Hammaruwa Road P.M.B 1051 Jalingo
YOBE –STATE
Njiwaji Layout P.M.B 1028, Damaturu
ZAMFARA – STATE
3 Yahaya Abdulkarim Road, Opp. Takin-Ruwa Sabon-Gari Gusau
FCT. ABUJA –
Plot 2014, Cotonou Crescent Zone 6, Wuse Abuja
The Corporate Headquarters is at No 1, plot 1529, Nouakchott Street, Zone 1, Wuse, PMB 104 Garki Abuja.
Required Details;
All you need is: Name, sex, phone number, Account details, your LGA, Age, status and political ward.
To get the names and phone numbers of the selection committee for your state, log on to https://specialpublicworks.gov.ng/ and choose your state.
Best of luck.
For update on Npower and other government social intervention programs, kindly join the Npower 2020/2021 WhatsApp Group here for latest news and events as it breaks.