How FG plans To Decontaminate Schools Nation Wide From Today Ahead Of Re-opening
The federal government announced that decontamination of schools to curb the spread of COVID-19 in preparation for continuing school activities would begin on Tuesday 7th of July.
It also assured that there are adequate personnel on site to conduct the disinfection exercise across the country.
The Environment Minister Mohammed Mahmoud announced this in Abuja during a briefing by the presidential working group on COVID-19.
He said;
I told you earlier that we are in the Ministry of Education and have a list of all schools that need to be disinfected before continuing. Well, we now plan to decontaminate the centers that will be used.
Why the process was delayed, the minister said, was deliberate, because the plan was to ensure that chemicals were effective enough to decontaminate schools.
This delay is due to the fact that it is better to disinfect and decontaminate in a short amount of time so that children can return to these classes when they are newly decontaminated.
This is because the chemicals we use are chemicals that don't last long. They have a short contact time to finish their work, so we will do it before Monday when they (students) return to this class to use.
The minister said decontamination would begin on Tuesday and assured parents that the school was safe for learning activities.
"So this is between Tuesday and the rest of the week. We have enough team and people to do that, so make sure your children return to a safe environment after they continue," he said.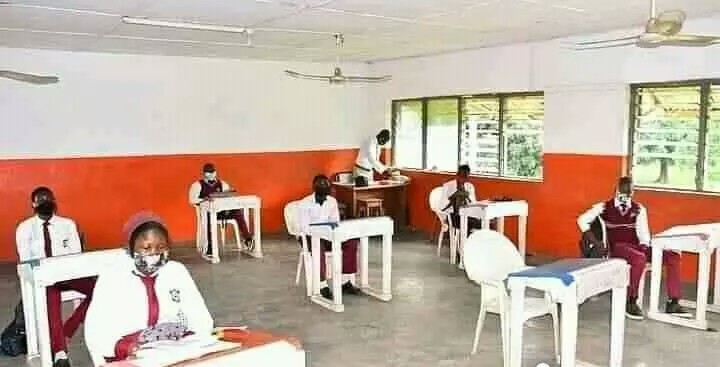 Mahmoud noted that decontamination exercises would be carried out throughout the country.