Following Lagos Steps, Kogi, Delta, And Others Announce Resumption Of Schools | Details
Kogi State Government, under the leadership of Governor Yahaya Bello, has announced the full resumption of schools in the State after the Lagos State Government, by the Governor, Babajide Sanwo-Olu, announced that all Tertiary Institutions in Lagos State should resume by 14th of September, 2020, and that primary and secondary schools should resume on 21st of the same month.
Thus, announcing this today, Kogi State Government has announced that all tertiary institutions in the State should resume on September 14, 2020; and this includes primary and secondary schools.
The information was disclosed by the State Commissioner for Education, Honorable Wemi Jones, FCIB, today during a press briefing in Lokoja.
Below are FULL details in the announcement;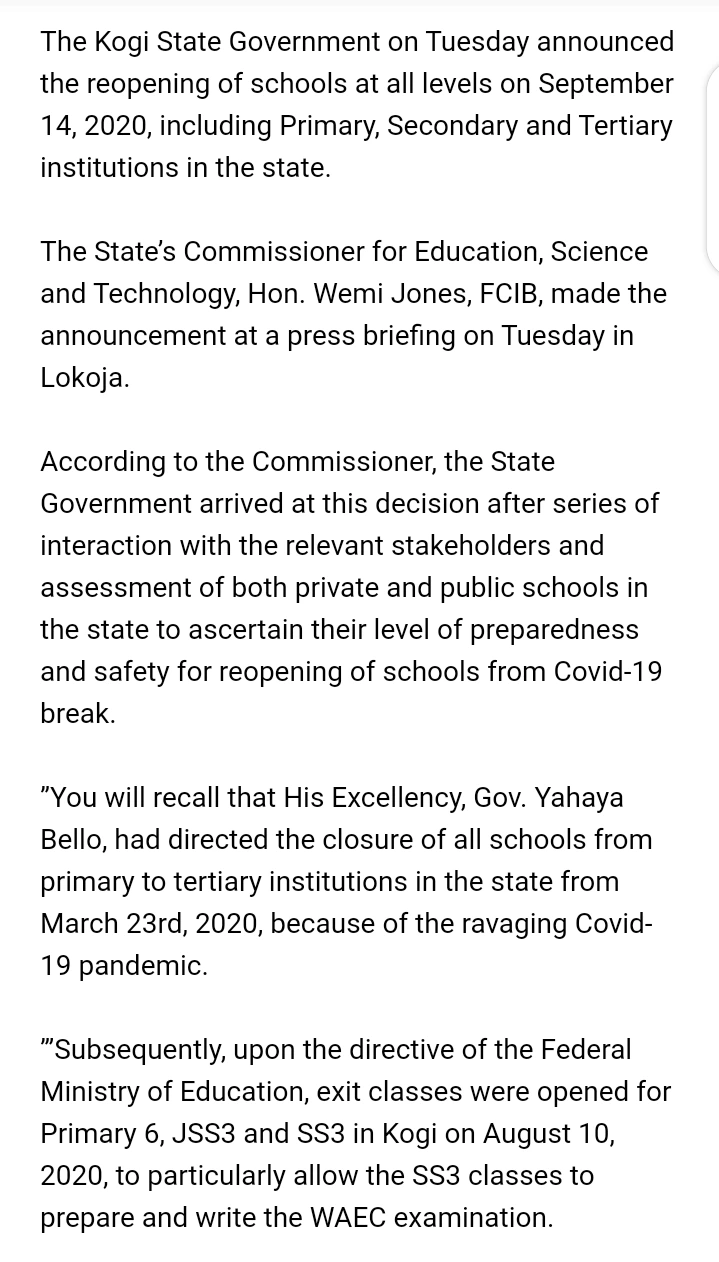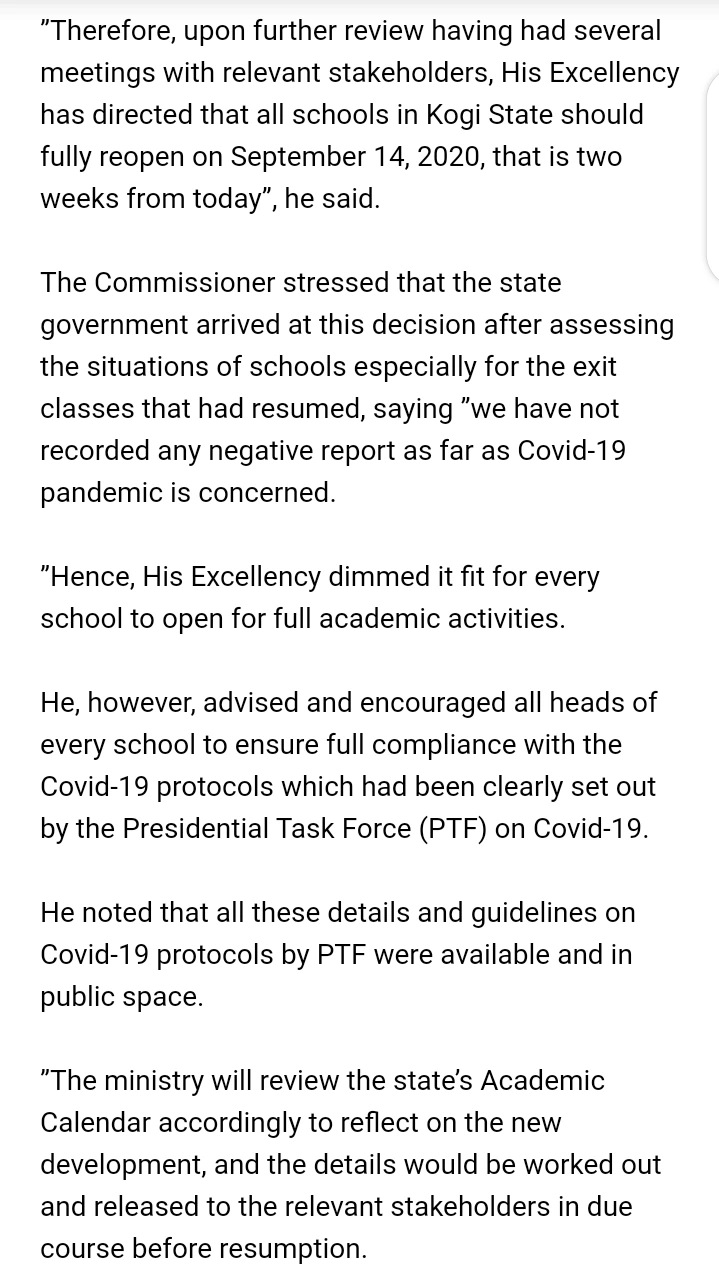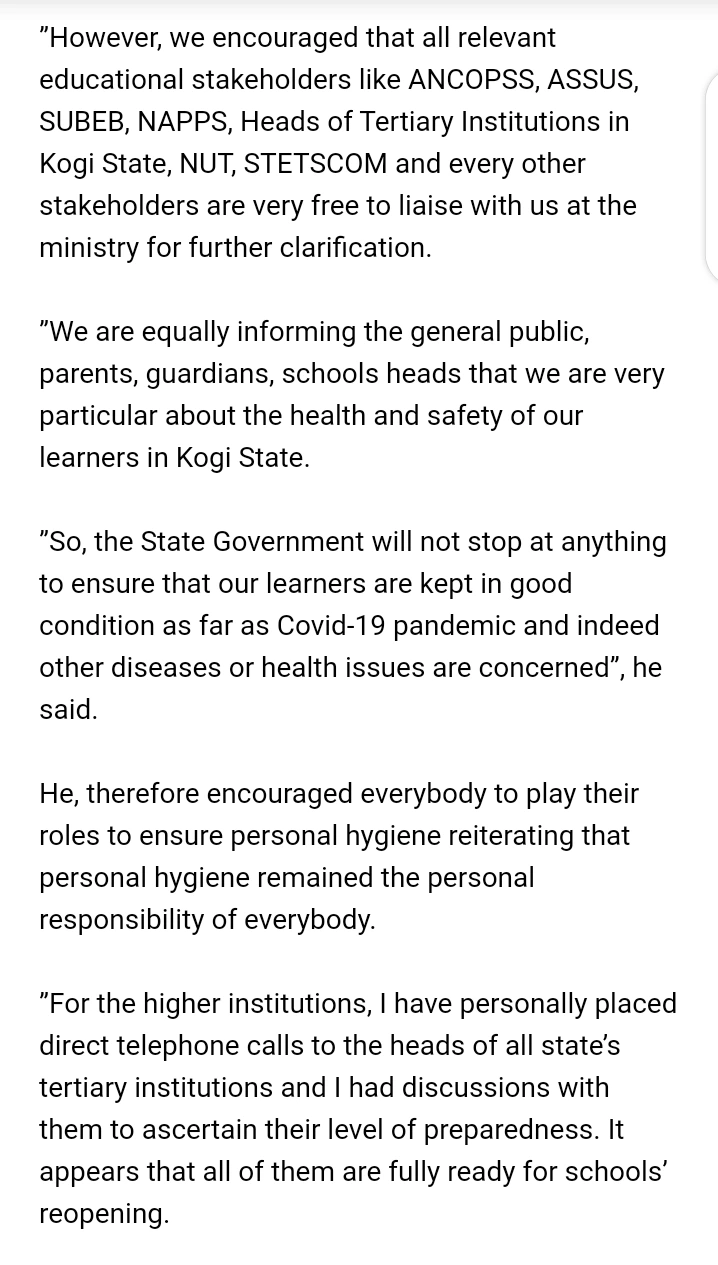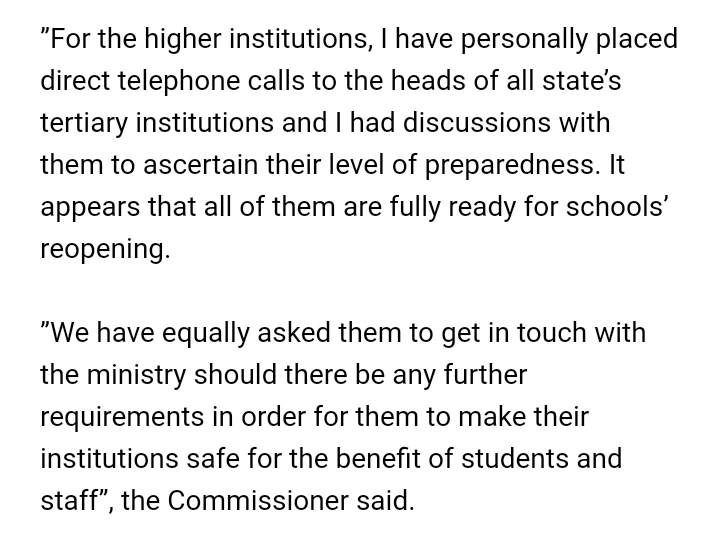 In the same vein, the State Government of Delta State has also declared that schools in the State should reopen.
The date for resumption is announced to be 21st of September, 2020; for all levels, tertiary, primary and secondary institutions.
And according to the information released, it was said that the Governor of the State, Dr. Ifeanyi Okowa, will announce when all arrangements for the resumption has been made.
The attachments below also contain the FULL details about this: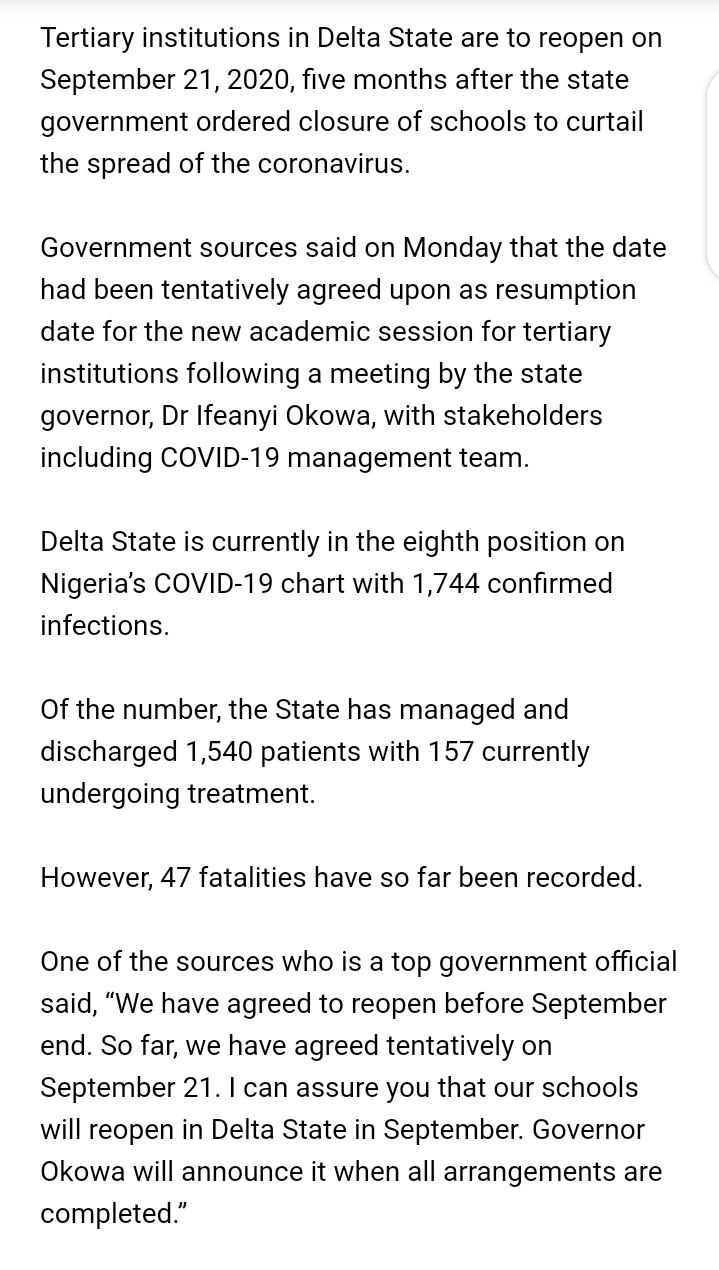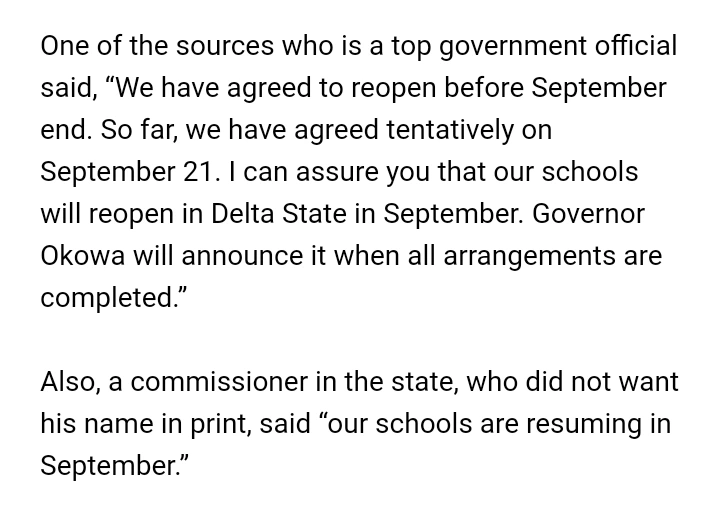 Thus, from all the latest information this this week, about four (4) states have announced the reopening of schools in their respective States; and these include Lagos State, Osun State, Delta State and Kogi State.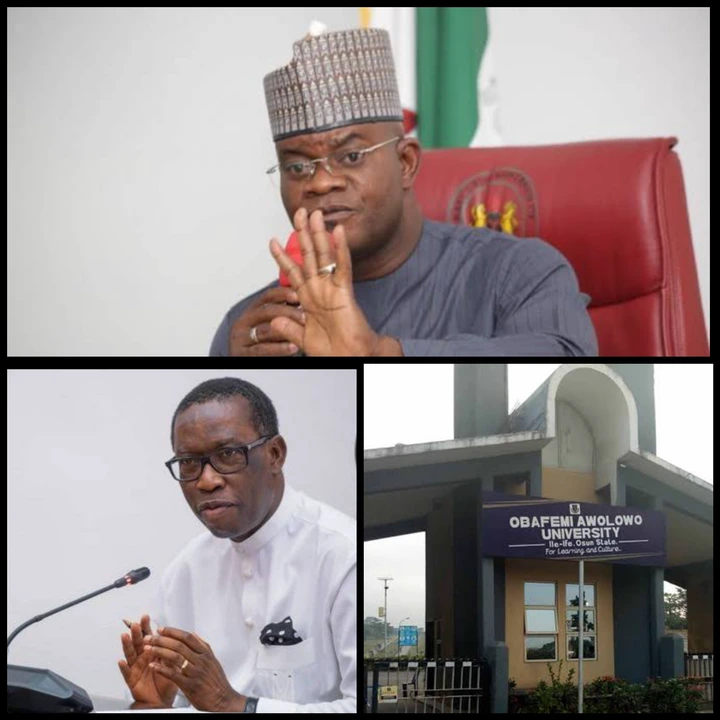 We hope that all other states will take more initiatives later on.