FG Announces Date For January Payment Of N-Power Stipend
The N-Power volunteers can now heave a sigh of relief as news coming out of the N-Power camp has it that the federal government has finalized plans on when to roll out the delayed payment of the January, 2020 stipend to N-Power volunteers across the country.
Reports claimed that the stipend of N30,000 will start getting paid between today, Thursday, 20-02-2020 and tomorrow, Friday, 21-02-2020.
Volunteers are advised to stay glued to their mobile phones between today and tomorrow for the alert. Also, there are claims that the Federal government might get to pay for 2 months together, since the month of February is about to come to an end.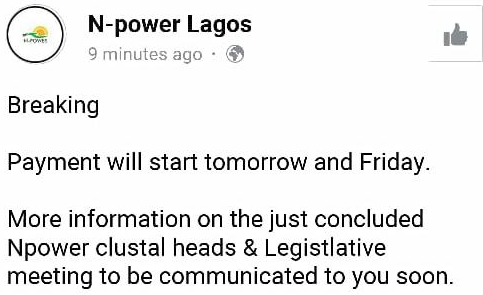 N-Power volunteers across the nation having been calling on the federal government and asking questions on when their stipend was going to be paid but no positive response was given but with the new development, volunteers are about to have a good weekend.
There are reports in some corners that some volunteers have resorted to not reporting to their Places of Primary Assignment (PPA) because they do not have any means of transporting themselves to work while others in some states have staged a peaceful protest to demand answers to the delay in the payment.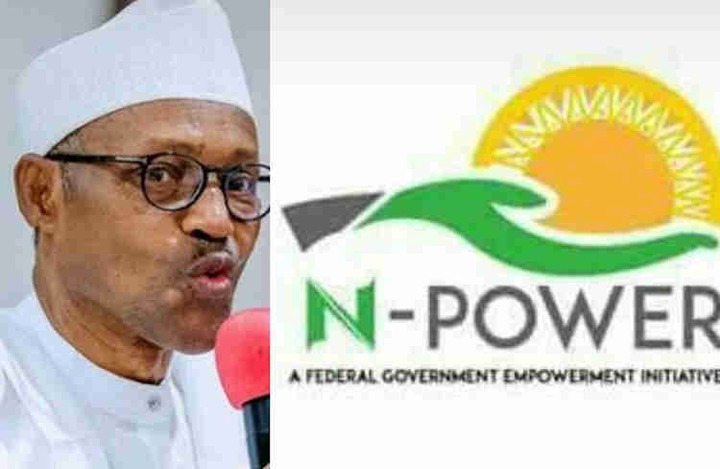 Volunteers will hope that they get paid for January stipend before the weekend so that they can put food on their table and resume work next week while also hoping for February stipend in the coming days.