Difference Between FG Teachers Scheme & NPower Teachers Programme
…this is the best educational website for students and teachers, providing FREE access to teaching materials, e-lesson notes, online study, and a hub to access latest news and job vacancies. Not yet a member? Signup
Join the discussion groups on...
Whatsapp Npower 2020/2021 Telegram
Fbzr bs lbh znl abg xabj gung va nf zhpu nf lbh frr A-Cbjre grnpu ibyhagrref va nyy pynffrf npebff gur pbhagel, fb nyfb lbh frr fbzr Srqreny Grnpure'f Fpurzr (SGF) ibyhagrref naq rnpu bs guvf ibyhagrref ner ubcvat sbe creznarapl.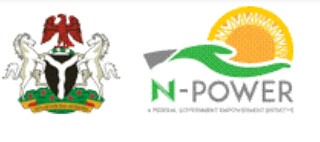 Gbqnl, jr ner qvfphffvat gur qvssreraprf orgjrra gurfr gjb vzcnpg-shy ST Fpurzr.
Gur Qvssrerapr Orgjrra ST Grnpuref Fpurzr Naq ACbjre Grnpuref Cebtenzzr
Gur Srqreny Grnpuref' Fpurzr: Guvf jnf rfgnoyvfurq va 2006 nf cneg bs gur Srqreny Tbireazrag'f vagreiragvba gb nffher dhnyvgl onfvp rqhpngvba qryvirel va Avtrevn. Gur Fpurzr erpehvgf harzcyblrq ubyqref bs gur Avtrevn Pregvsvpngr va Rqhpngvba (APR) sbe n gjb lrne grnpuvat freivpr va choyvp onfvp rqhpngvba fpubbyf (RPPQR, cevznel naq whavbe frpbaqnel).
ACbjre Grnpuref: A-Cbjre Grnpuref ner bar nzbat gur ACbjre tenqhngr cebtenzzr bs gur Srqreny Tbireazrag fbpvny vairfgzrag cebtenzzr. Vg yvaxrq gb gur Srqreny Tbireazrag'f cbyvpvrf va gur rpbabzvp, rzcyblzrag naq fbpvny qrirybczrag neranf. A-Cbjre nqqerffrf gur punyyratr bs lbhgu harzcyblzrag ol cebivqvat n fgehpgher sbe ynetr fpnyr naq eryrinag jbex fxvyyf npdhvfvgvba naq qrirybczrag juvyr yvaxvat vgf pber naq bhgpbzrf gb svkvat vanqrdhngr choyvp freivprf naq fgvzhyngvat gur ynetre rpbabzl. Gur tenqhngrf haqre A -Cbjre grnpu jvyy rafher gung rnpu cnegvpvcnag jvyy yrnea naq cenpgvpr zbfg bs jung vf arprffnel gb svaq be perngr jbex.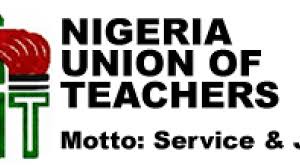 Gur Bowrpgvirf bs gur fpurzr vapyhqr gur sbyybjvat:
nffvfgvat Fgngrf gb erqhpr fubegntr bs grnpure erdhverzrag sbe gur fhpprff bs gur HOR cebtenzzr
rkcbfvat lbhat APR tenqhngrf gb shyy cenpgvpny rkcrevrapr va gurve pubfra pnerre;
rafhevat dhnyvgngvir rqhpngvba bs pnaqvqngrf va gur HOR cebtenzzr; naq
cebivqvat rzcyblzrag gb APR tenqhngrf.
Fgehpgher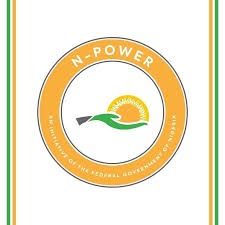 Bowrpgvir bs a-cbjre grnpure
A-Cbjre Grnpu Ibyhagrref jvyy uryc vzcebir onfvp rqhpngvba qryvirel va Avtrevn.
A-Cbjre Grnpu Ibyhagrref jvyy or qrcyblrq nf grnpure nffvfgnagf va cevznel fpubbyf nebhaq Avtrevn.
Gurl jvyy abg ercynpr gur pheerag grnpuref, ohg jvyy jbex nf fhccbeg grnpuref npebff Avtrevn, nffvfgvat jvgu grnpuvat, fpubby znantrzrag naq bgure shapgvbaf jvguva gur fpubbyf.
Jurer cbffvoyr, gurl jvyy nyfb nffvfg va gnxvat onfvp rqhpngvba gb puvyqera va znetvanyvfrq pbzzhavgvrf.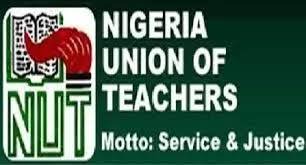 Ryvtvovyvgl sbe ST grnpure fpurzr.
Gur thvqryvarf fgvchyngr gung va beqre gb or ryvtvoyr sbe fryrpgvba, n pnaqvqngr zhfg:
1. cbffrff gur Avtrevn Pregvsvpngr va Rqhpngvba (APR) sebz n tbireazrag nccebirq vafgvghgvba bognvarq abg rneyvre guna 2013
2. fcrpvnyvfr va nal bs gur sbyybjvat fhowrpgf: Ratyvfu Fghqvrf, Zngurzngvpf, Fpvrapr, Ibpngvbany Fghqvrf, Pbzchgre Fpvrapr, Fcrpvny Rqhpngvba, Rneyl Puvyqubbq Rqhpngvba, Avtrevna naq Sbervta Ynathntrf
3. abg or va rzcyblzrag jvgu nal betnavfngvba qhevat gur crevbq bs freivpr.
4. abg or nobir 40 lrnef bs ntr.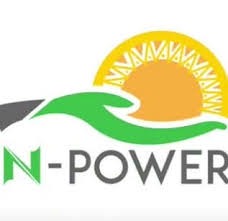 Ryvtvovyvgl sbe acbjre grnpure fpurzr.
Lbh jvyy arrq gb zrrg gur zvavzhz erdhverzragf (vs nal) Trarenyyl, fryrpgvba vf onfrq:
1. A-Cbjre ner qrfvtarq sbe Avtrevna pvgvmraf orgjrra gur ntrf bs 18 naq 35.
2. Ba lbhe rkcerffvba bs n trahvar vagrerfg va sbe A-Cbjre Grnpu
3. Cnffvat gur eryrinag grfgf
4. Lbhe jvyyvatarff gb chfu lbhefrys orlbaq lbhe pbzsbeg mbar; naq novyvgl gb fubj n synve gb qrirybc nyy gur fxvyyf lbh arrq gb or gur orfg lbh pna or.
5. O.Fp, UAQ, Beqvanel Angvbany Qvcybzn (0AQ) be Avtrevna Pregvsvpngr va Rqhpngvba (APR) be nf znl or fcrpvsvrq ol gur cebtenzzr.