Breaking: CBN Nirsal MFB Covid-19 Loan Application Closes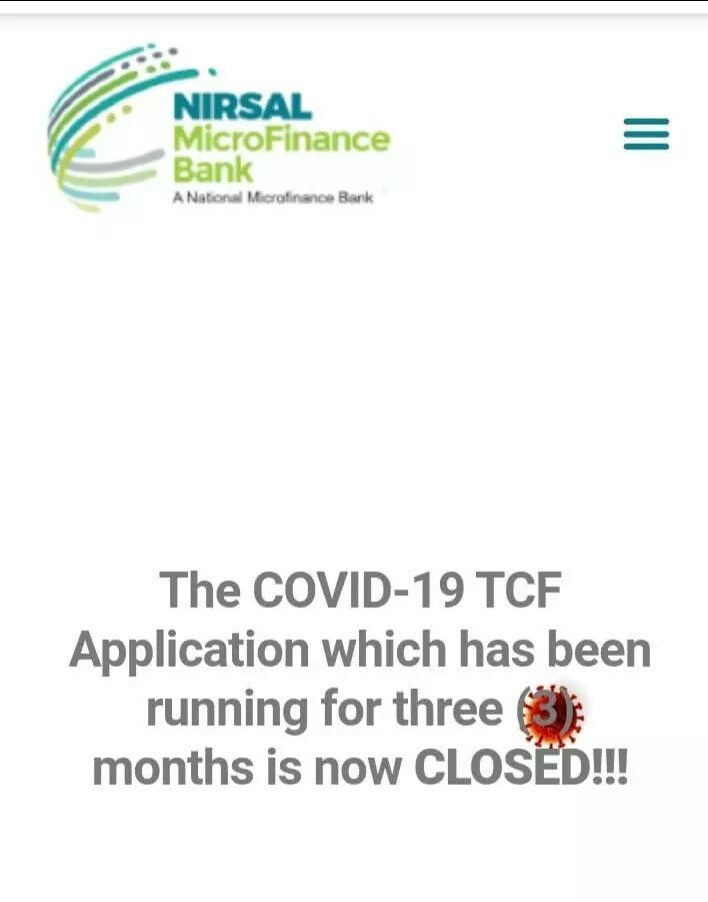 Earlier today, loan seekers struggling to register for the N50bn COVID-19 Targeted Credit Facility to support Households and Micro, Small and Medium Enterprises (SME) were disappointed as the loan registration came to its concluding end. A notice was placed on the official loan application portal of Nirsal Microfinance Bank.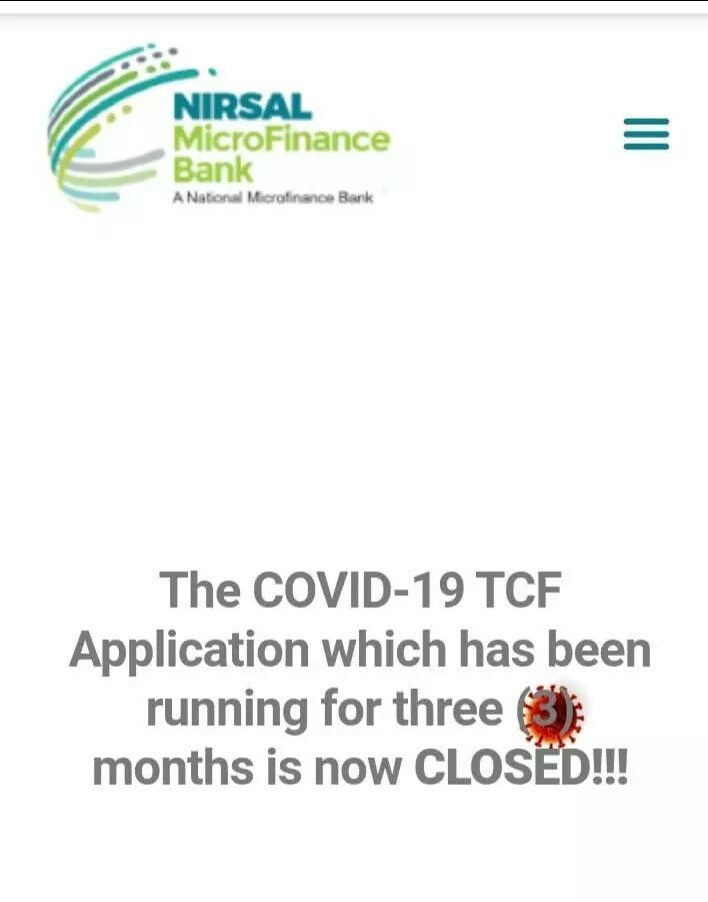 Those who tried to register at the wee hours of today confirmed their fears as a notice to that effect popped up upon registration. The message read:
The COVID-19 TCF Application which has been running for three (3) months is now CLOSED!!!
It will be recalled that registration started since March 2020 occasioned by the devastating effects of the covid19 pandemic on citizens. Hence, the Federal Government of Nigeria in collaboration with CBN and the disbursement house Nirsal Microfinance Bank came up with the 50 billion targeted credit facility to help cushion the effects of the pandemic, on the long run, enabling the economy to gradually pick up through the activities of businesses and beneficiaries of the credit facility.
This credit facility has been disbursed into several accounts to beneficiaries comprising Households and Micro, Small and Medium Enterprises (SME) affected by the pandemic. Some action takers have the last smile, while the pessimistic lots gaze in dismay.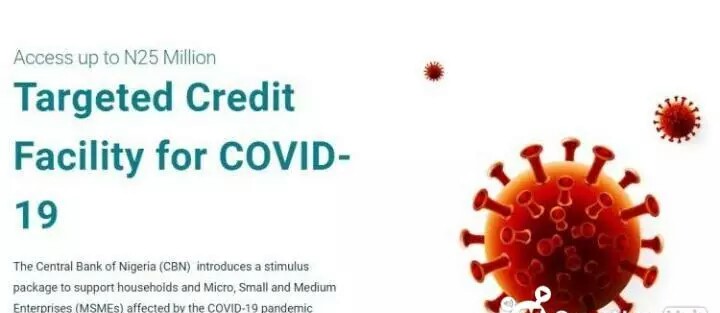 The process has so far been applauded as one of the most transparent ever witnessed in the history of Nigeria, without you needing a godfather to be a partaker.
However, as at the time of writing, several other applicants whose loans have been approved are yet to receive the credit alerts, but hope is on the high as expectations hit rooftop in the coming days.