"…Beneficiaries Who Fail To Subscribe By 31st of March Will Be Placed On Hold" – N-power
The Npower Tech Software Program announced that by March 31, 2020, anyone who does not subscribe to their Youtube channel will not be paid for their stipends.
Npower announced this on Monday, March 16, 2020, saying it will give 15 days to any Npower Tech Software beneficiaries who does not subscribe to their YouTube channel will be placed on hold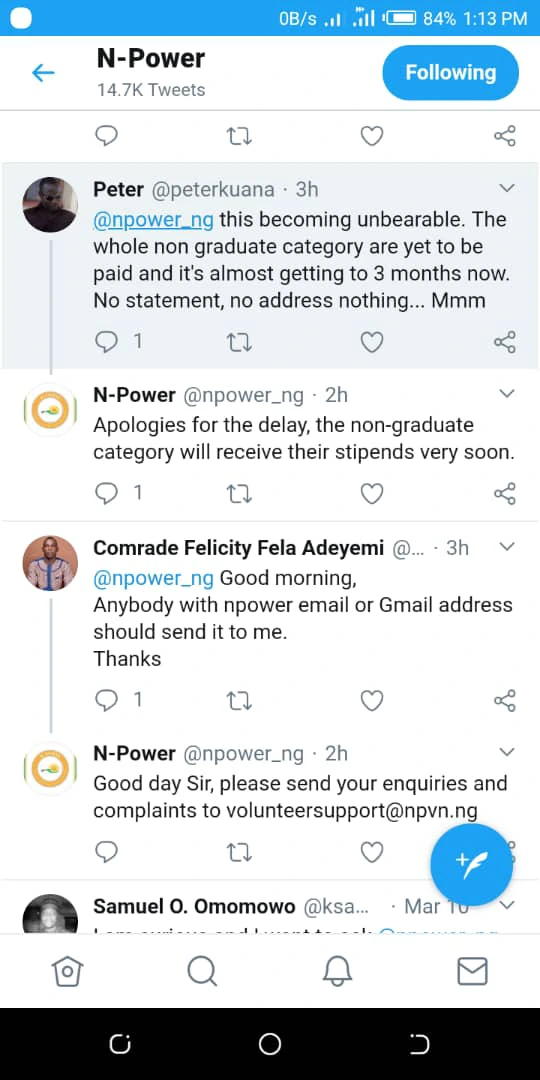 In January last year, Npower sent an SMS message for every Npower Tech Software beneficiaries with their YouTube Channel informing them to subscribe to continuing to teaching as usual.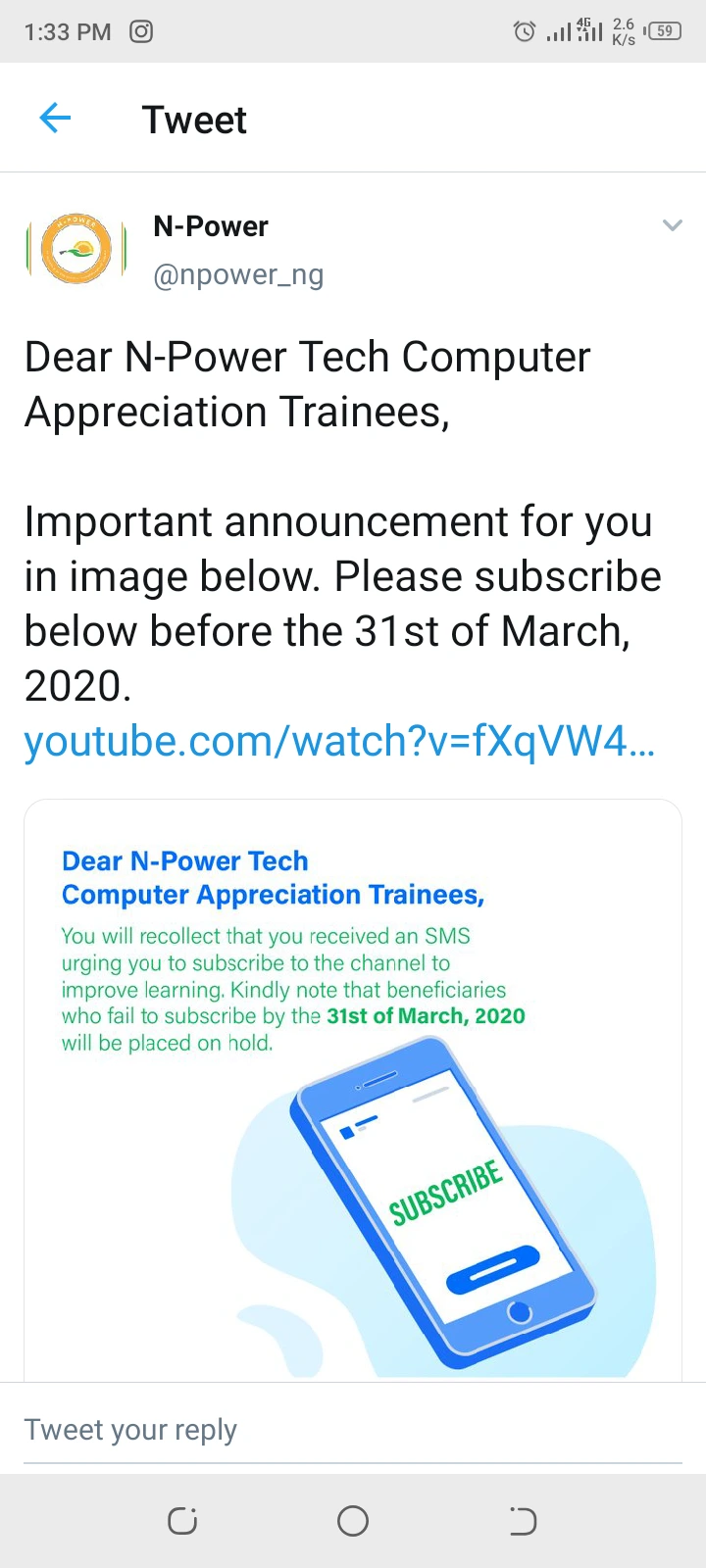 Here is what Npower said here: "Dear N-power Tech Computer Appreciation Trainees,
You will recollect that you received an SMS Urging you to Subscribe to the Channel to improve learning. Kindly noted that beneficiaries who fail to subscribe by 31st of March, 2020 will be placed on hold."
Npower is a program that created during President Buhari government which help the Nigerian Youth for few years volunteers program.