5 REASONS YOUR LAPTOP LAGS AND SOLUTIONS TO FIXING IT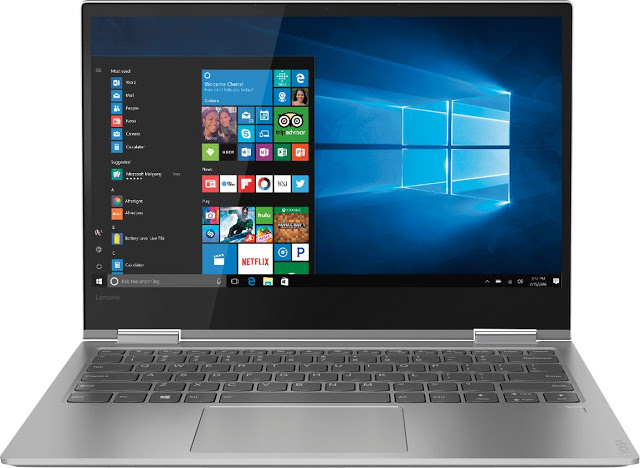 A laptop is an important tool for students and workers. It's a handy computer that you can conveniently bring with you to school or the office. However, your laptop may have issues that cause it to slow down or worse, malfunction. Most devices are expected to slow down after a few years but there may be underlying issues that aren't so commonly known.
In order to get to the bottom of it, here are some reasons why your computer isn't running the way it used to — plus simple-to-do solutions on how you can fix them:
You need to replace your hard drive
Hard drives that have been around for a while tend to falter when they're nearing the end of their lifespan or health. It's actually common for users to upgrade their hard drive as soon as they notice their computer isn't running the way it used to. If you do decide to upgrade your hard drive, consider switching to Solid-State Drives (SSDs) since they have a longer lifespan and are also faster than standard hard drives.
To solve an issue that's hard drive memory-related, you can upload your files into cloud storage or you can also invest in the best external hard drive so you can offload some of your files. Investing in external storage can reduce some of the pressure experienced by your laptop's internal hard drive.
You may be running too many programs
Multitasking involves opening many browsers, tabs, and programs which enables you to handle countless information. Unfortunately, running too many of these at the same time can affect your computer's RAM or Random Access Memory health. RAM is an important element that allows your computer to seamlessly shift from one program to the next, and the RAM capacity dictates the number of programs it can run.
If you run too many programs, it can strip the memory and processing power of your laptop, resulting in an eventual slowdown. To remedy this, go to your task manager for Windows or activity monitor for Mac to see which programs are open. Close programs you don't need. If you really need to use all of these programs at once, consider upgrading your RAM by contacting a professional to do scheduled maintenance.
You have multiple startup programs
Your laptop's startup is crucial in setting up the programs and device in general. Several types of newly downloaded software often try to make themselves a part of your startup programs. Upon downloading programs or applications, you may notice some notifications asking permission for you to automatically run them as soon as you open your computer. Depending on how much you use these programs, you don't necessarily have to run them immediately.
If you're using a laptop with limited memory capacity, you shouldn't allow programs to run immediately on startup. Remember to uncheck these boxes before proceeding to download the program. If you forget to disable this feature, go to its program settings and uncheck this feature.
Your hard drive is nearly full
Aside from health, a laptop's hard drive needs to have enough space to run. If your internal hard drive capacity is around 95% full, it can actually slow down the speed of your laptop by around half its ordinary speed. Most hard drive space usually contains programs, updates, downloads, temporary files, and related files of deleted programs.
To check, Windows users can go to My Computer then right click on the primary hard drive and visit Properties. Mac users can click on the apple and then click About this Mac to confirm. You can deep clean your computer by deleting unnecessary files from unused programs by using a free cleaner. You can also move certain items to an online cloud storage service so your hard drive doesn't have to be bulky.
Your browser contains several add-ons
Many of us tend to download browser extensions to enhance our online experience. Unfortunately, certain features can eventually slow down our computer's performance, making loading times almost a pain to deal with. In order to fix this problem immediately, consider disabling some add-ons or remove them completely if you can live without them.
Final Thoughts
Many of the common problems of slow laptops can easily be dealt with although many of them are unnoticeable at first. In order to get the best out of one's laptop, one has to consider running regular check-ups, deleting unnecessary files, running programs only when they need them, and checking whether or not their hard drive is in tip-top shape.