120 applicants to receive Dele Momodu's cash palliative of #600,000 on social media
Nigerian celebrated journalists, Dele Momodu, has taken to his social media handle to announce 600,000 naira cash contributions towards his modest palliatives. According to Dele Momodu, the cash was donated by an anonymous person whose name he didn't mention but prayed for God's Blessings on the fellow.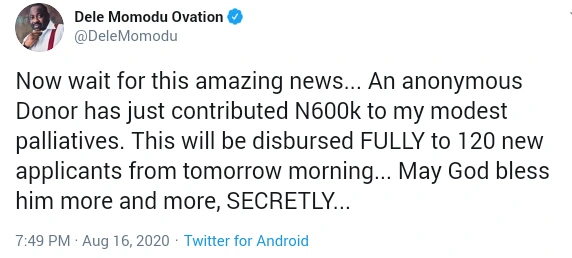 However, Mr Dele Momodu also made it known via his tweet that the cash will be fully disbursed to 120 new applicants from Monday 17th of August 2020. He has however not disclosed how his followers or anyone else should apply. But as expected many people have started indicating interest in the cash by replying to his announcement.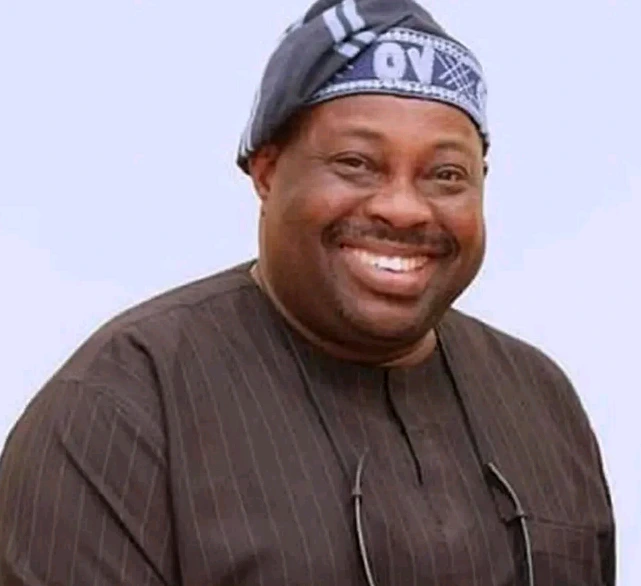 Also, it was observed that more a thousand people have responded to Mr Dele Momodu's message. Most of them are already soliciting for a portion of the money.
See some screenshot of few reactions below;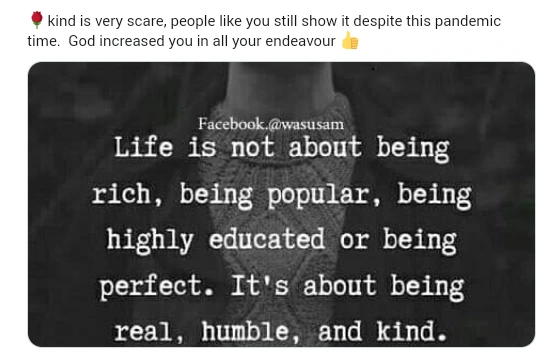 Moreover, Mr Dele Momodu is one of the good Nigerians who havs been doing their part in helping people during this challenging period. It is true that alot of families are trying to survive in this season, palliative like this can be helpful. This is also a way of complementing Government's effort. The palliative from government might not reach everyone. However, support from individuals who are blessed financially like this can go along way.
Stay tuned to our channel for more update.