Npower Stipend Update: October Payment in Progress as November Follows Suit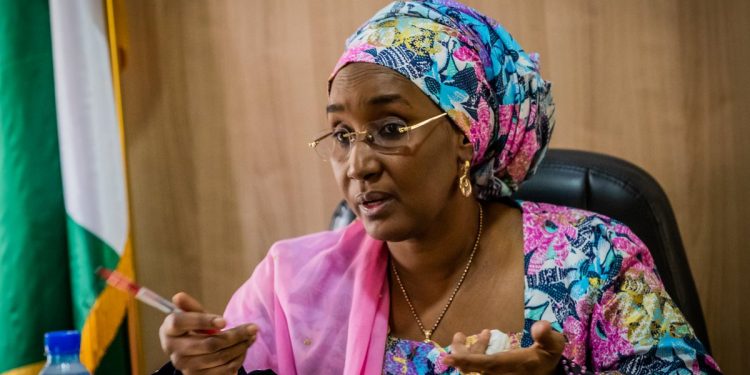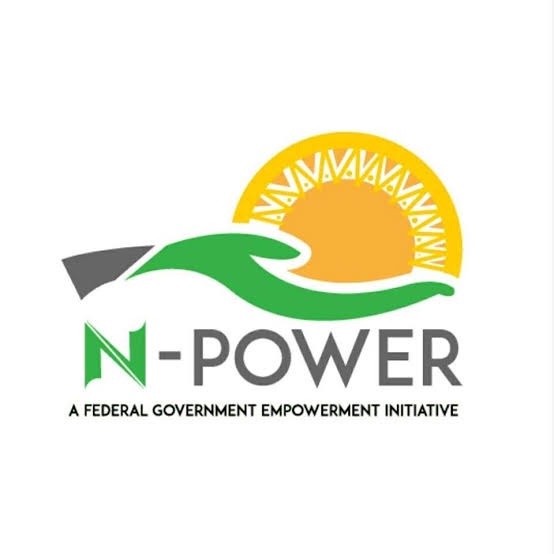 Some fellow Npower volunteers received their stipend on the 9th and 10th of December, 2019, and payment is still ongoing.
However, it has come to our notice that only two banks have access to process the payment on the 9the of December and all their beneficiaries have gotten their stipend which is FIRST BANK AND UBA. Other banks have proceeded to credit beneficiaries accounts since yesterday 10th and early today on the 11th. So there is no need to panic if you have not received your stipend till now
Bear in mind, since npower has started stipend are always paid in batches and your bank still determine how fast you will receive your stipend.
According to responses by Npower from official social media (Facebook and Twitter), the message has been to exercise patience as all volunteers will get paid in short time.
Concerning the November stipend
Going by Npower message, the November payment will start immediately after all batch A and batch B have gotten the October stipend.
Keep checking your account balance payment still in progress.
Here are some volunteers first bank credit alert…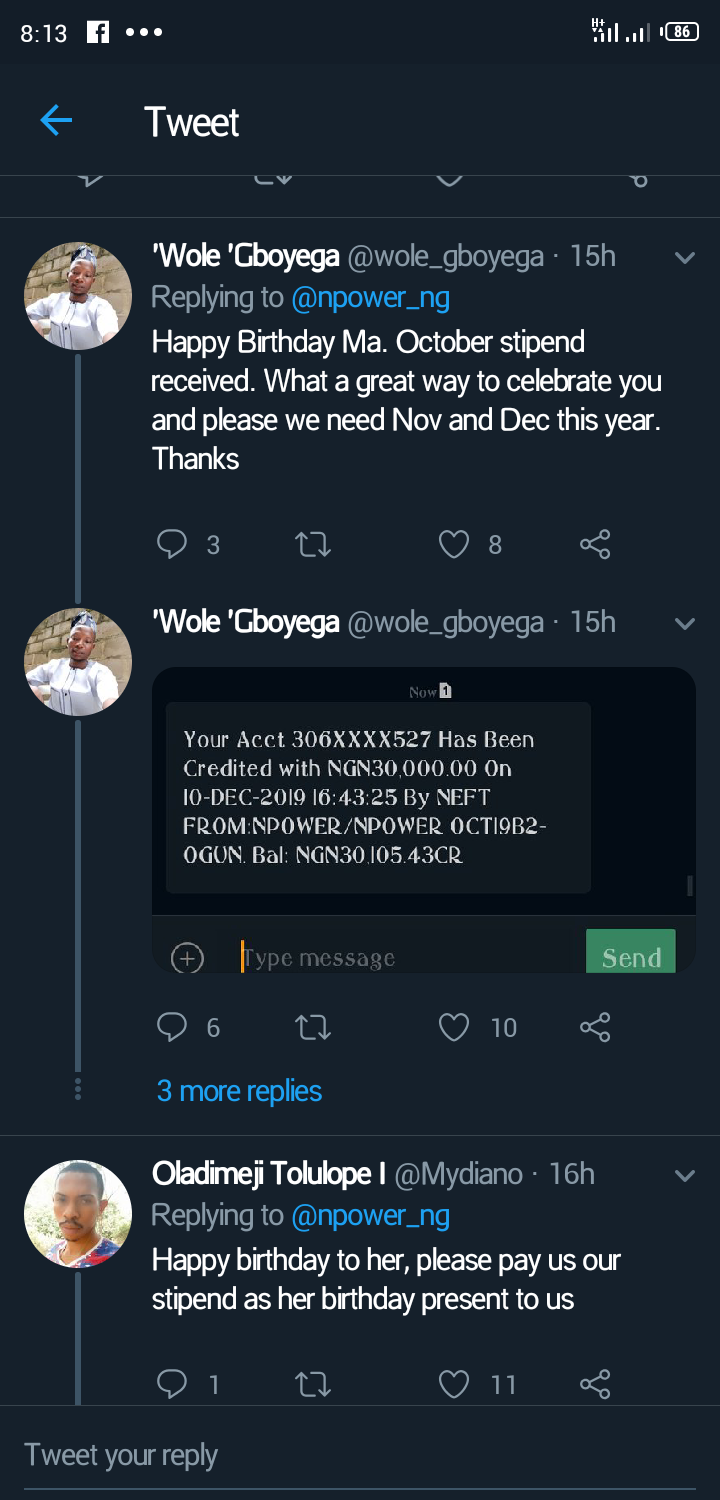 Kindly comment Received If you have received your stipend.
Kindly comment Not yet Received and your bank If you are yet to receive your stipend.
Comment NOT Npower to receive Last update on how to register for npower when portal is open.