Npower registration: Email Confirmation Message Issue Finally Resolved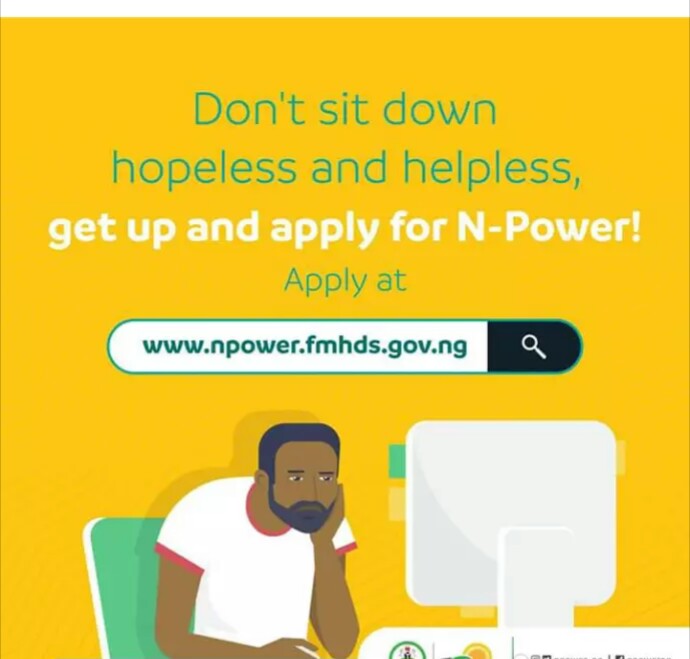 It is no longer news that the Ministry of Humanitarian Affairs, Disaster Management and Social Development has directed the management of N-power to commence the recruitment of of 400, 000 Nigerians into the batch c Npower programme. The registration exercise was schedule to commence on 26th day of June, 2020, and the registration has commenced yesterday 26th of June.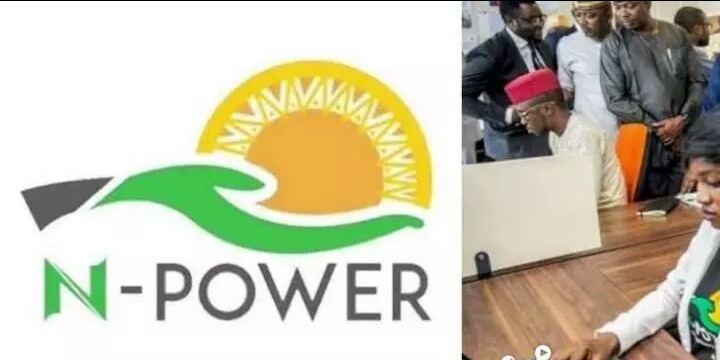 Several applicants have been trying to participate in the registration exercise, though some have been able to register successfully, however, majority of the applicants are having one challenge or the other.
As a result of several complains on social media by the applicants, the problem of confirmation of email appears to be the major problem faced.
Based on this issue, we will like to state that what is responsible for this may be conmected to tge followings:
One, where you submitted a non active email. Of course some applicants are guilty of this, they submitted an email that is no longer functioning. Please, endeavour to use your personal and functioning email account, to experience a stress free registration.
Second, it may be as a result of poor network and traffic. Arguably, millions of Nigerians are currently trying to complete their registrations as soon as possible, thus, the site itself may be having problem at the moment. Why can't you just relax, and wait for the management to resolve this issue. Please, you just have to exercise patience, everything will be resolved as time passes on.
Third, you also need to check your spam box. It is very possible that the message has been sent to your spam box instead of your inbox. Why can't you just log into your mail, and go straight to the spam box, hopefully you will find it there.
Lastly, you can actually proceed to the next stage without receiving confirmation mail.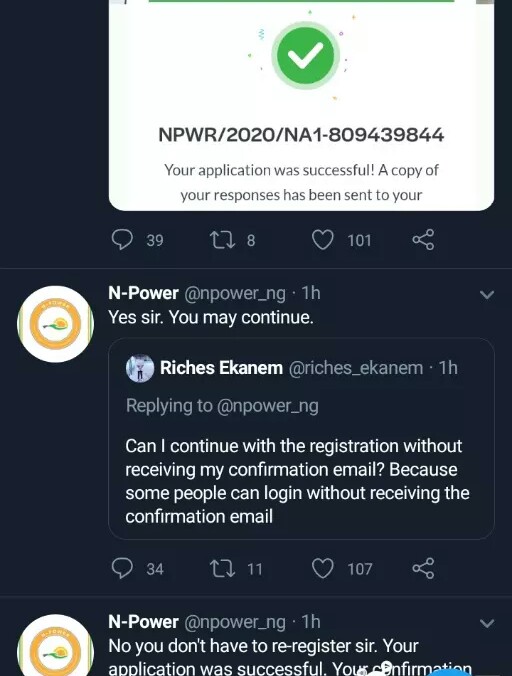 Several applicants have done that, and it worked for them, and these registrations are valid.
So, what are you waiting for, kindly log on to the site, and continue with your registration. I wish you best of luck.
For more update like this, kindly join the Npower 2020/2021 WhatsApp Group here for Npower news and events as it breaks.