Npower "Permanency" – What Psychometric Test Proposed For Batch A & B Is All About
It is no longer news that NPower batch A and B will undergo a psychometric test to assess their employability skills before transiting into the government entrepreurship scheme and other private jobs. This was disclosed by the ministry of humanitarian affairs as part of the ministry exit plan for the NPower veteran volunteers.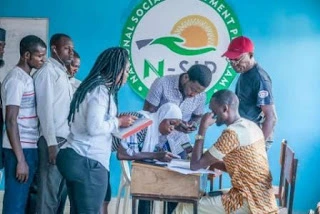 Psychometric test or job aptitude test has been proven to be the most difficult screening exercise for job applicants, it is one of the tools employed by recruiters during job selection process.
As a result of this, it has become necessary for npower volunteers concerned to prepare beforehand. And the best way to prepare for a psychometric test is to practice before.
What is Psychometric test?
Psychometric test are designed to measure candidates suitability for a role based on the required personality characteristics and aptitude (or cognitive abilities). It identifies the extent to which candidates skills match those required to perform the role.
In the case of NPower, the ministry will determine what psychometric test to use in assessing the NPower Batch A and B. So, you are supposed to know one or two things regarding the NPower programme you are enrolled.
There are different type of psychometric test, the most commonly used are:
Personality test
Situation judgement test
Verbal Reasoning test
Numerical reasoning test
Reading comprehension test, etc
So we advice the volunteers to work on themselves before taking this test because it may be challenging.