N-Power: Ministry Of Humanitarian Affairs Speaks On April Stipend Payment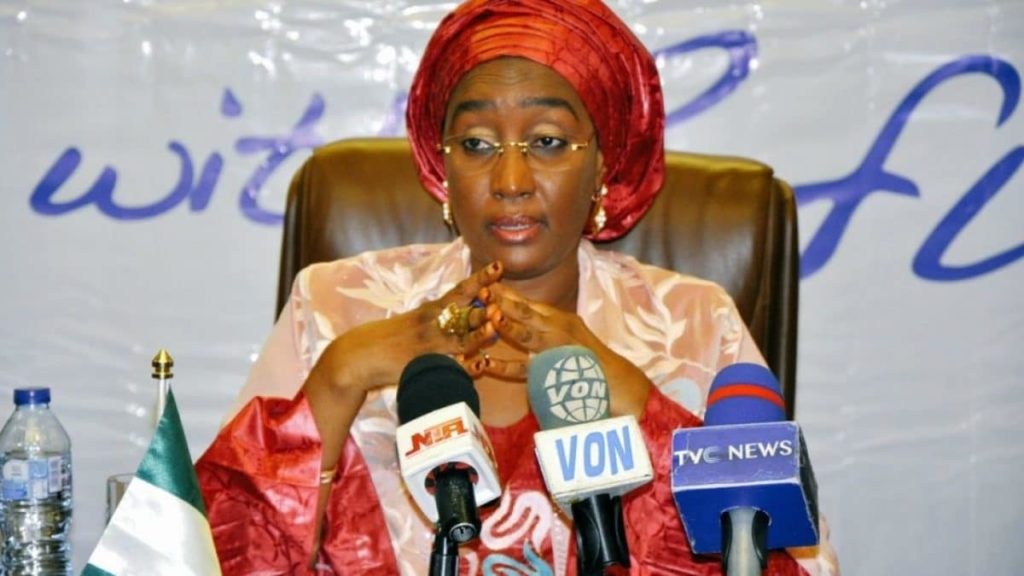 As beneficiaries await their April 2020 stipend, the Ministry of Humanitarian Affairs, Disaster Management and Social Development says 'N-Power payments are currently being processed'.
We reports that this disclosure was made known on Tuesday via the ministry's verified Twitter handle.
Replying to an inquiry from one Adekunle, the Federal Ministry of Humanitarian Affairs asked beneficiaries to "please bear with us".
Hello Adekunle, @npower_ng payments are currently being processed. Please bear with us.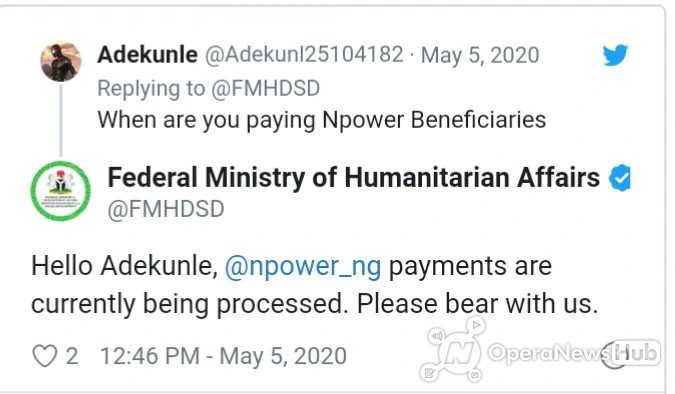 We understands that the Muhammadu Buhari administration intends to expand the famed N-Power scheme from approximately 500, 000 to accommodate one million beneficiaries in the next phase. This, to make it the largest post-tertiary job scheme in Africa.
The N-Power (Nigeria) empowerment programme provides young Nigerians with job training and education, as well as a monthly stipend of 30,000 Nigerian Naira (USD $83.33). We implore beneficiaries to exercise patience as the stipend payment is being processed.