Gov. El Rufai Slashes Public Servants Salary By 25% To Fund Covid-19 Support Packages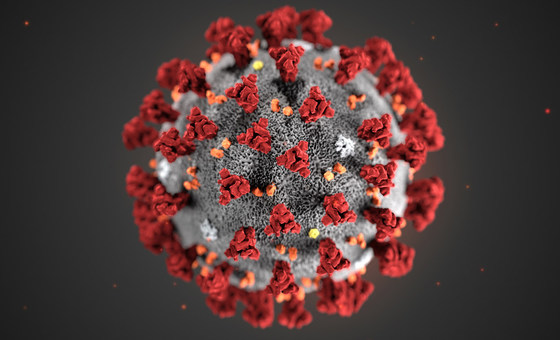 Kaduna State Governor Nasir El-Rufai on Sunday announced that the state public servants earning, at least, N67, 000 will have 25 per cent of their salaries 'donated' to the state's purse until the end of the quarantine period.
Kaduna is one of the Nigerian states that have confirmed cases of coronavirus. The state put in place a quarantine order to curtail the spread of the virus which has killed over 203, 000 persons worldwide.
El-Rufai himself only recovered from the viral infection a few days ago.
The state government did not say if the 'donation' was made voluntarily by affected civil servants.
"Career public servants earning a net pay of N67,000 and above aftertax will also donate 25% of their pay monthly whilst the quarantine conditions are in place," El-Rufai's media adviser Muyiwa Adekeye said in a statement while announcing the extension of the lockdown in the state for another 30 days.
"No public servant will have less N50,000 monthly to manage in this emergency period," he said.
Adekeye said the governor has also asked the state senior appointees, including commissioners, permanent secretaries, special advisers and heads of agencies to each donate N500,000 each in April 2020.
"In subsequent months, they will donate 50% of their salaries until the quarantine ends," he said.
The quarantine ends at the end of May after being extended by 30 days.
The governor said the contribution from the "less than 100, 000" political appointees and public servants in the state is needed in enabling the 10 million persons living in the state to survive and thrive in this emergency period.
"As a state government, we are also seeking donations from high net worth individuals, the private sector and development partners to support our efforts to contain Covid-19 and its consequences," Adekeye.
"The Kaduna State Government wishes to inform potential donors that we prefer donations to be in kind: personal protective equipment, PCR machines, medical facilities and equipment, facemasks, food, pharmaceuticals, and fertilizer, seeds and seedlings and other support for farmers."
Kaduna State will be the first state to take such decision as Nigeria battles the spread of coronavirus that has crumbled the global economy.
Kaduna has 10 confirmed cases of coronavirus. A few other states might also look in the same direction.
Nigeria, like many other countries, has been hit economically by the virus as world oil price keeps dipping. Many of the states in the country have restricted movements and bar large gatherings. A federal government-ordered lockdown is in place in Abuja, Lagos and Ogun states.
But a former governor of Central Bank of Nigeria Chukwuma Soludo argued that many African nations cannot afford to lock down their economies and prolonged border closure in the long run.
"Our thesis is that lockdowns in Africa suffer time-inconsistency problem without a credible exit strategy; is unaffordable and could potentially worsen the twin pandemic—health and economic—in Africa," Soludo said in an article published in BusinessDay.
In fact, the International Monetary Fund recently said Nigeria is heading into recession and it may be the country's worst in 30 years.
President Muhammadu Buhari may address the country on Monday as the lockdown he ordered in Lagos, Ogun and Abuja expires on Monday.