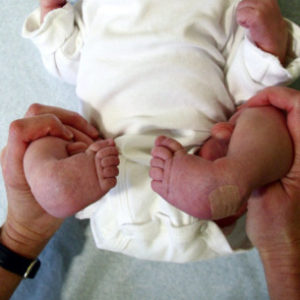 HAPPY CLUBFOOT
Clubfoot describes a range of foot abnormalities usually present at birth (congenital) in which your baby's foot is twisted out of shape or position. In clubfoot, the tissues connecting the muscles to the bone (tendons) are shorter than usual. Clubfoot is a fairly common birth defect and is usually an isolated problem for an otherwise healthy newborn.
This group is created to bring hope to parents of children born with clubfoot deformity giving them the message of assurance that clubfoot is treatable and providing them with a step-by-step guide on how to go about it.
Viewing 1 of 1 discussions
You must be logged in to create new discussions.